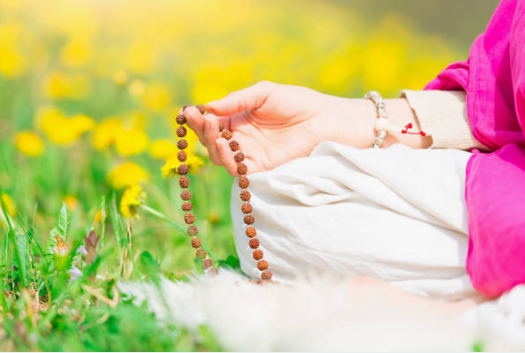 A Mantra is a sacred word or sound, sometimes a group of words, that practitioners believe to possess spiritual power. Some mantras have a literal meaning, while others do not. There are many uses for mantras, including reducing stress and anxiety and achieving siddhi. Learn more about Mantras in this article.
Mantras are tools of the mind
A mantra is a phrase or thought that carries spiritual power. In many religions, a mantra is a type of prayer or meditation. It can be short or long, and it has various meanings. It can influence a person's mind, emotional state, or willpower. It is also used as a tool to control one's behavior.
Mantras are used to transform our consciousness and can be used to achieve specific goals. Many teachers of mantra meditation believe that each sound has a particular quality and that the right mantra can help us achieve a specific state of mind. In addition, they believe that every cell in the body and the universe vibrates and that every thought and feeling is a vibration.
Mantras are used for a variety of purposes, from stress relief to achieving a peaceful state of mind. They can also help people connect to the divine or reduce the feeling of burnout. By using mantras, a person can increase focus, reduce negative thoughts, and feel more at peace with themselves and the world. However, it is important to ensure that quiet space is available for mantra meditation. It is also a good idea to turn off any cell phone notifications while using mantra meditation.
A mantra is a word or short sentence from your language that has a particular meaning for the person who uses it. The most important part of the mantra is the message it conveys. For instance, a mantra can represent something that you want to cultivate in yourself, like awareness, light, or courage. However, you must find a sound that appeals to you and makes you feel good.
They can reduce anxiety and stress
Many people suffer from anxiety, which can be caused by several things. These can range from work stress, health issues, financial concerns, relationships, and even self-doubt. Anxiety is unpleasant, and it can impair one's ability to live a normal life. It makes the heart race, makes it difficult to focus, and may even make the sufferer feel sick.
Reciting a mantra can help you overcome anxiety. Repeating the words, "this is not permanent," or "this too shall pass," repeatedly will remind you of your inherent worth and abilities. It can also help you channel desired feelings that you are feeling and help you feel better about yourself.
Mantras are repeated phrases that aim to calm the mind and direct thoughts toward a single focused point. Developed by the late American psychologist and spiritual teacher, Ram Dass, mantras are powerful tools to help you stop your overthinking and anxiety-provoking thoughts. Mantras are best practiced daily or during moments of high stress.
A mantra is a sacred utterance in Sanskrit, but a positive affirmation can also have similar effects. Some of the most famous positive affirmations include "be here now" and "let it be." By reducing the intensity of our emotions, mantras can help us reduce the physiological symptoms of anxiety.
Mantras are a common practice in Indian culture. They can be spoken or whispered or practiced silently. Om is believed to be the original sound of creation, so it's a common mantra used by many people. Studies show that chanting Om for 10 minutes can have positive effects on our moods and social cognition. It can also help to reduce social anxiety symptoms.
Media Contact
Company Name: Selfpause
Contact Person: Jaeden Schafer
Email: Send Email
Phone: 480-278-5850
Country: United States
Website: https://selfpause.com