Does Your Portfolio Need Options?
October 11, 2022 at 17:37 PM EDT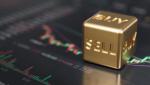 Options can be a valuable tool within an advisor's toolbox, but because of their potential complexity, they require a deep well of knowledge and understanding to navigate successfully. Options can provide portfolios with a wide variety of benefits if used correctly, and understanding the potential and the pitfalls will help advisors and investors navigate their [...] The post Does Your Portfolio Need Options? appeared first on ETF Trends .