Leading handbags and fashionable jewellery brand, Orange Cube, announces its partnership with top independent fashion designer, Chris Ran Lin, to showcase a unique collection of the finest fashion jewellery and bags on the runway at Dockside Runway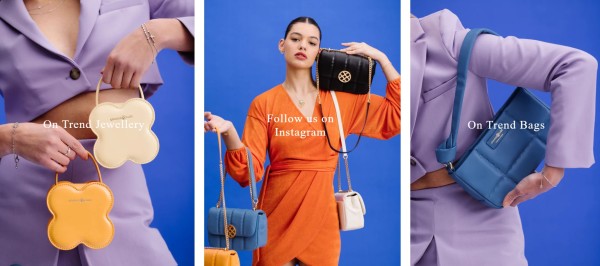 Orange Cube has undoubtedly made a mark in the fashion space and the Australian brand is not resting in the pursuit of uniquely combining colour and class to deliver premium quality products to customers as the brand collaborates with Chris Ran Lin for the upcoming Dockside Runway. The brand has announced that it will be working with the renowned fashion designer, sponsoring him to go to the biggest fashion event in Australia, Melbourne Fashion Week, to showcase on the runway at Dockside Runway on Tuesday, Oct 11th by 6:30 pm. 
The size of the global jewellery market was valued at $249.02 billion in 2021, according to a report published by Grand View Research. It also projected the market size to hit $518.90 billion, with major drivers including increasing disposable income and innovative jewellery designs from manufacturers. However, acquiring quality pieces can sometimes be a daunting task, with a majority of retailers often charging exorbitantly without necessarily delivering as claimed. However, the Orange Cube team has seemingly mastered the art of helping fashion enthusiasts across Melbourne look glam and stand out by offering top trendy fashion jewellery and designer bags.
The decision to sponsor Chris Ran Lin to the Melbourne Fashion Week will help project the products offered by Orange Cube as it continues to provide high-quality products that will become a staple piece for everyday wear or saved for those special occasions. Orange Cube has stood out over the years for offering solutions to customers looking to buy designer handbags online as well as offline, leveraging excellent craftsmanship to create unique and innovative designs.
Orange Cube has fashion jewellery stores in Emporium and Southland, Victoria, offering different jewellery types, such as earrings, bracelets, charms, necklaces, pendants, rings, and brooches, as well as handbags, including tote bags, shoulder bags, and crossbody bags to customers. The brand also offers fashion accessories, such as scarves, card holders, and belts, making it a one-stop shop for all fashion needs.
For further information about Orange Cube and the top-notch products offered, visit - https://www.orangecube.com.au/. Orange Cube can also be found across social media, such as Facebook and Instagram, where it continues to grow its community.
Media Contact
Company Name: Orange Cube Pty Ltd
Contact Person: Lydia Mak
Email: Send Email
Phone: +61406866222
Country: Australia
Website: https://www.orangecube.com.au/