Ideal Homes Portugal is providing the golden opportunity to invest in property in Portugal and reap the strong US dollar gain against GB pounds and the Euros.
Ideal Homes Portugal, the premier real estate agency assisting with the entire home buying process in Portugal, urges home buyers interested in an investment property on the beautiful coast of Portugal to take advantage of the strong US Dollars against Euros and act now before it's too late. 
The value of the Great Britain pound has plummeted to historic lows. The Great Britain pound is not alone in this mess as Euro has also gone 20-year low against the dollar. According to a recent report, this is as a result of some drastic measures taken by the Chancellor Kwasi Kwarteng of Britain due to the energy crisis caused by the Ukraine war. The Plummeting of the Euro too has similar causes as the Eurozone is trying to counter the energy crisis caused by the war in Ukraine.
While these currencies will need to recover quickly in order to prevent long-term consequences, it's unlikely to recover until Europe can rein in its natural gas crisis. Those whose income or savings are denominated in the Great Britain pound and Euro are hit hard by the currency decline. In contrast, for those that are earning in US Dollars, the scenario is in their favor. These rare circumstances present foreign investors the opportunity to invest in Portuguese real estate at a reasonable cost and Ideal Homes Portugal is committed to making that a reality.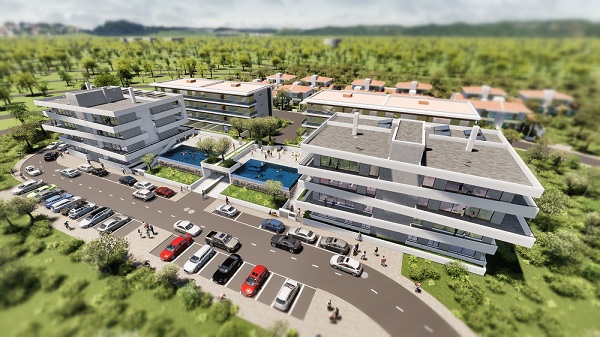 Ideal Homes Portugal focuses on helping investors that want to take advantage of this golden opportunity through the whole property buying process at considerable rates. The company has selected some special properties that will give investors a good return for their money. The 2 bedroom apartment in Portimao, as well as the 2 bedroom apartment in Lagos, are some of these special investment properties that have special features like swimming pools, jacuzzis, gym, sauna and underground parking. When you invest in these properties, you have a lot to gain. You will benefit by purchasing these properties at a discount rate plus a high exchange rate of the foreign currency that you own against the Euro, resulting in a double benefit for your investment.
If you are an investor that is interested in this golden opportunity and you don't know where to start especially concerning the exchange rate conversion, Moving Currency is your best bet. Moving Currency will help you to make the payment for the property at a reasonable exchange rate in a manner that is fast, reliable and as cost-effective as possible.
"Ideal Homes Portugal is committed to helping guide investors to an exquisite property selected in the most desirable locations. We want potential Portugal home buyers to invest in these properties while benefitting from the Strong US dollar against Euros. These will make the property more affordable and profitable," said Chairman and Founder, Chris White.
Don't wait! Take advantage of the strong US Dollars while it lasts and starts living your dreams of having your special home. Visit https://www.idealhomesportugal.com/ for more information about Ideal Homes Portugal.
About Ideal Homes Portugal
Ideal Homes Portugal is a multi-award-winning largest privately owned real estate company in Europe offering property for sale in the Algarve, Lisbon and Portugal. Headquartered in Portugal, the company has a dedicated team of friendly and experienced staff that is always ready to advise you on all aspects of property ownership in Portugal. With over 10 years of experience and Led by Chris White, the founder and CEO of the company has been able to build a reputation for offering properties of the best possible quality to their clients.
Media Contact
Company Name: Ideal Homes Portugal, IHP
Contact Person: Chris White, CEO
Email: Send Email
Phone: +351 289 513 434
Country: United States
Website: www.idealhomesportugal.com