A New Bond ETF King?
July 19, 2022 at 12:15 PM EDT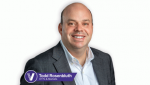 There's about to be a new bond ETF king. Indeed, there might be a new one by the time you read this article. The Vanguard Total Bond Market ETF (BND) had $81.1 billion as of July 15, according Factset data used by VettaFi, a mere $400 million less than the current bond ETF leader, the [...] The post A New Bond ETF King? appeared first on ETF Trends .