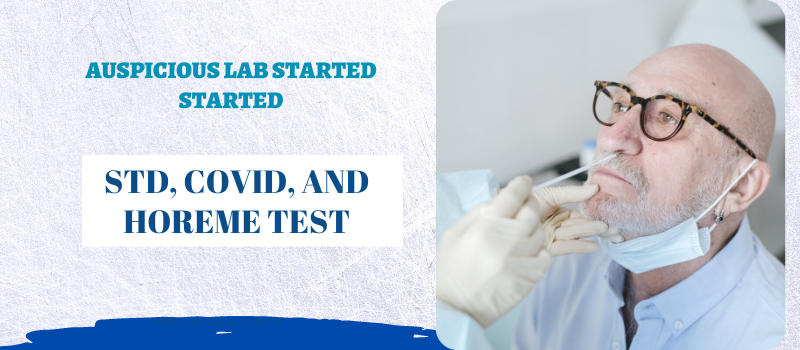 Auspicious Lab offers same-day STD tests, Covid tests, and Hormone tests in Houston.
Auspicious Lab works with physicians for your test needs and can add custom tests on the panel if needed. It is a certified high complexity lab that started a new service for STD, COVID, and Hormone Test
AUSPICIOUS LAB, HOUSTON: Auspicious is a certified high-complexity lab, specializing in drugs of abuse comprehensive testing including Urine and Oral fluid Drug Testing, Medical Surveillance, Therapeutic Drug Monitoring, Forensic Toxicology, Medication Monitoring. They provide accurate drugs of abuse screening and confirmation reports with high precision and efficiency with a relatively low cut off concentration. Most of the time, they can provide reports within 24-48 hours after receiving your samples. But the great announcement is Auspicious Lab started new service for STD, COViD and Hormone Test in Houston. They also offer RPP, GI and Covid 19 Test, Fast turn around time can be as soon as 12-24 hours. They work directly with physicians as well as with larger intermediaries who require lab testing. Auspicious Lab can provide report in 24-48 Hours. There is no need to book an appointment. They understand that you are busy and might have just found time in your day to get tested. Because of this, walk-ins are accepted.

Exposed to COVID-19 or Planning to Travel, need Rapid PCR test in Houston. Auspicious Lab ensures the availability of the 1 hour PCR test result within the time frame. Covid 19 swept our nation and our world unexpectedly. With that, the need for testing for Covid has since increased. Because of this, they are announcing that Auspicious Labs has added Covid Testing to the list of services we provide to their community. They have experienced lab technicians that know exactly how to proceed with your tests. You will not have to worry about the test being mixed up or having a test that is not done well. They care for your health just as much as you care for yours. Auspicious is providing best service when people looking for Covid Test near me in Houston or as STD Testing Center Houston. 
At Auspicious Labs they provide PCR test for traveller Houston from the concern of safe travelling. That is 9 years of providing quality service. Their lab also provides other types of testing. The goal they have for every service that they provide is to have the results by 24 to 48 hours. This is their constant promise to all of our customers. You will get very prompt and efficient service from here, no waiting and great customer service.
About Auspicious:
Auspicious Laboratory, Inc. provides confidential, fast, affordable, and accurate medical testing to meet your unique needs. You Can Find Us At: 3707 Westcenter Dr., # 100, Houston, TX 77042
We are closed on Sunday and Major US Holidays. Phone:(713) 266 0808
Media Contact
Company Name: WevTech
Contact Person: Tanjima
Email: Send Email
Phone: +1 979 250 7486
Country: United States
Website: https://www.fixwebsiteissues.com