Which Midstream ETF Is a Better Fit for Your Portfolio?
May 26, 2022 at 16:32 PM EDT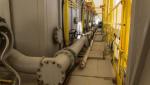 With several offerings available in an ETF wrapper, investors may be wondering which midstream product is the best fit for their goals. The Alerian Energy Infrastructure ETF (ENFR) provides exposure to the AMEI index, a composite of North American midstream energy infrastructure companies,...