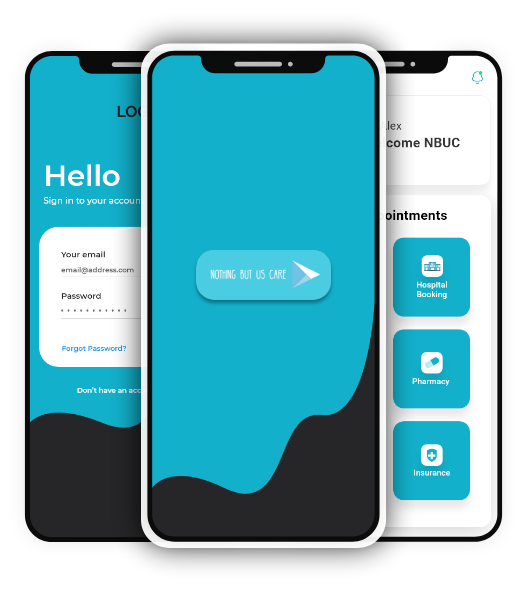 "We are a leading provider of healthcare software and apps, serving all healthcare industry sectors. Our solutions are designed to provide multiple benefits for all areas of medical care." Elena Lopez - President
"Medicaid represents $1 for every $6 spent on healthcare in the U.S." These numbers cover many services, including hospitalization. The costs for hospital stays in all states are rising, especially for patients who rely on Medicaid.
In 2019, state and local governments spent 10% of their direct general spending on health and hospital costs, or $322 billion. 13% of these expenses cover Medicaid payments to hospitals. While many factors contribute to this trend, one of the most significant is a lack of preventive care among Medicaid patients.
Without adequate access to approved medical professionals and timely appointments, these patients often miss out on necessary preventive treatments that could help them avoid costly hospital stays down the road.
The High Cost of Chronic Disease
According to the CDC, chronic disease is the leading cause of high health care costs in the U.S. Worldwide, these conditions account for 70% of deaths, and in the U.S., that number increases to nearly 90%.
Preventive care and regular wellness checks can mitigate the risk of severe illnesses like diabetes, heart disease, and cancer. However, Medicaid patients often face significant challenges in accessing their care. This can lead to a greater risk of developing chronic conditions, requiring expensive treatment and hospitalization.
Improving Access to Care
One way to reduce the hospitalization costs of Medicaid patients is to improve access to care. This can be done by coordinating medical providers and increasing the availability of telehealth options.
Many Medicaid patients live in isolated rural areas or urban neighborhoods with limited access to clinics and hospitals. By connecting them with approved medical professionals through telehealth tools, they can receive timely care and access to the care they need.
The Benefits of Telehealth
Telehealth is a growing trend in healthcare, and for a good reason. This technology can help to improve access to care increase efficiency and reduce costs. Before the increase from the pandemic, research shows an annual growth rate of 18.4% for telehealth services between 2014 and 2020.
A study published in the Journal of Applied Clinical Informatics in 2016 found that Medicaid patients who used telehealth services had significantly lower hospitalization rates than those who did not. The program saw a 73% relative reduction in hospital readmissions over its three-year duration.
Telehealth reduces hospital stays, readmissions, and emergency room visits. In addition, it can improve patient engagement and satisfaction while also increasing access to care for underserved populations.
What is SNAH?
SNAH software is designed to help reconnect patients and providers, improve access to care and reduce the overall cost burden on states and the federal government.
It provides a secure and stable platform for storing and sharing patient data and a messaging system that connects providers and patients in real-time. SNAH also offers a telehealth platform that enables providers to provide remote care reducing the need for hospitalization.
By streamlining provider coordination and offering more telehealth options, SNAH is helping to empower Medicaid patients and improve the quality of care they receive while also reducing hospitalization costs. With a focus on supporting underserved populations, SNAH is making a positive impact in the healthcare industry and helping to make healthcare more affordable for everyone.
Media Contact
Company Name: Nothing But Us Care / SNAH
Contact Person: Elena Lopez
Email: Send Email
Phone: 833-705-2273
Address:9440 Santa Monica Blvd.
City: Beverly Hills
State: California
Country: United States
Website: www.snah.org