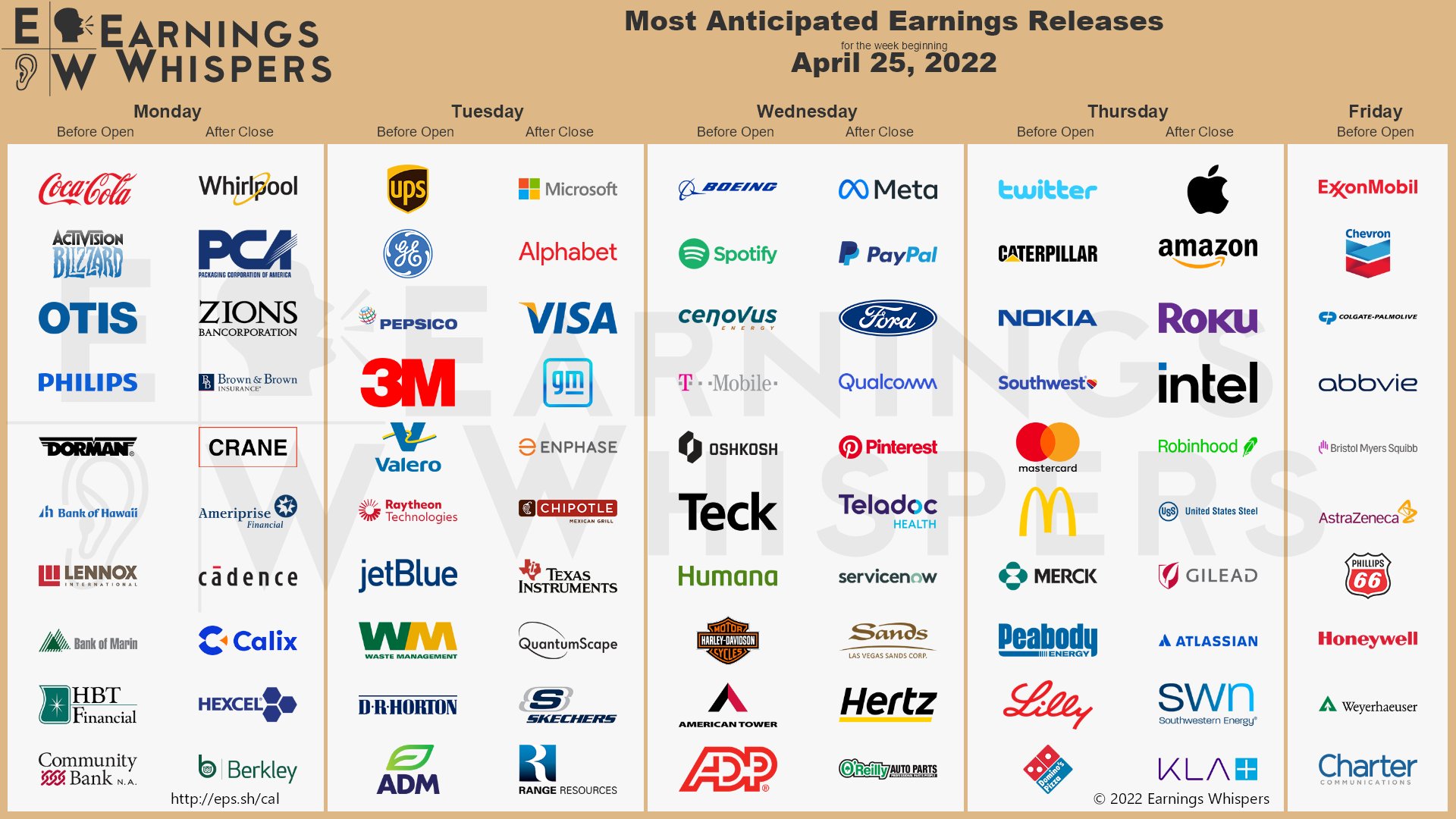 Earnings, earnings, earnings!  
We've got Apple and Google and Twitter and Meta, on Boeing on Qualcom, on Intel and Visa!  Santa would be exhausted by the time he got through calling out our S&P high-flyers and, so far, investors have been in a punishing mood – using any hint of weakness as an excuse to dump their holdings.  
All this is coming against a background of not IF but WHEN there will be a recession while war continues to rage in the Ukraine and Covid continues to rage around the World,  Oh yes, and don't forget inflation, which is completely out of control with no end in sight – that's bad too.  
There's been a 50% rise in infections in the US this month and China is locked down but most of the rest of the World is just pretending it isn't happening.  1/4 (80M) of the US population has already gotten Covid and 1/3 of the population (110M) refuse to be vaccinated or take most precautions so there's essentially no way to get rid of this thing and the only question is how severe the next wave will be?  It's not a political question – it's an economical one.  We've run out of stumulus, which causes more inflation that we're trying to fight now anyway – so what are we going to do if we're hit with another wave of Covid?
IN PROGRESS