Is It Time to Rethink the 4% Retirement Rule of Thumb?
April 19, 2022 at 17:23 PM EDT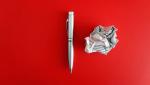 When it comes to retirement, many have stuck to a spending regiment known as the 4% rule, but a combination of high inflation and elevated market valuations could change the calculus. Retirees have for decades relied on the 4% rule to determine how much was enough to safely spend during their...