And suddenly, it's earnings season!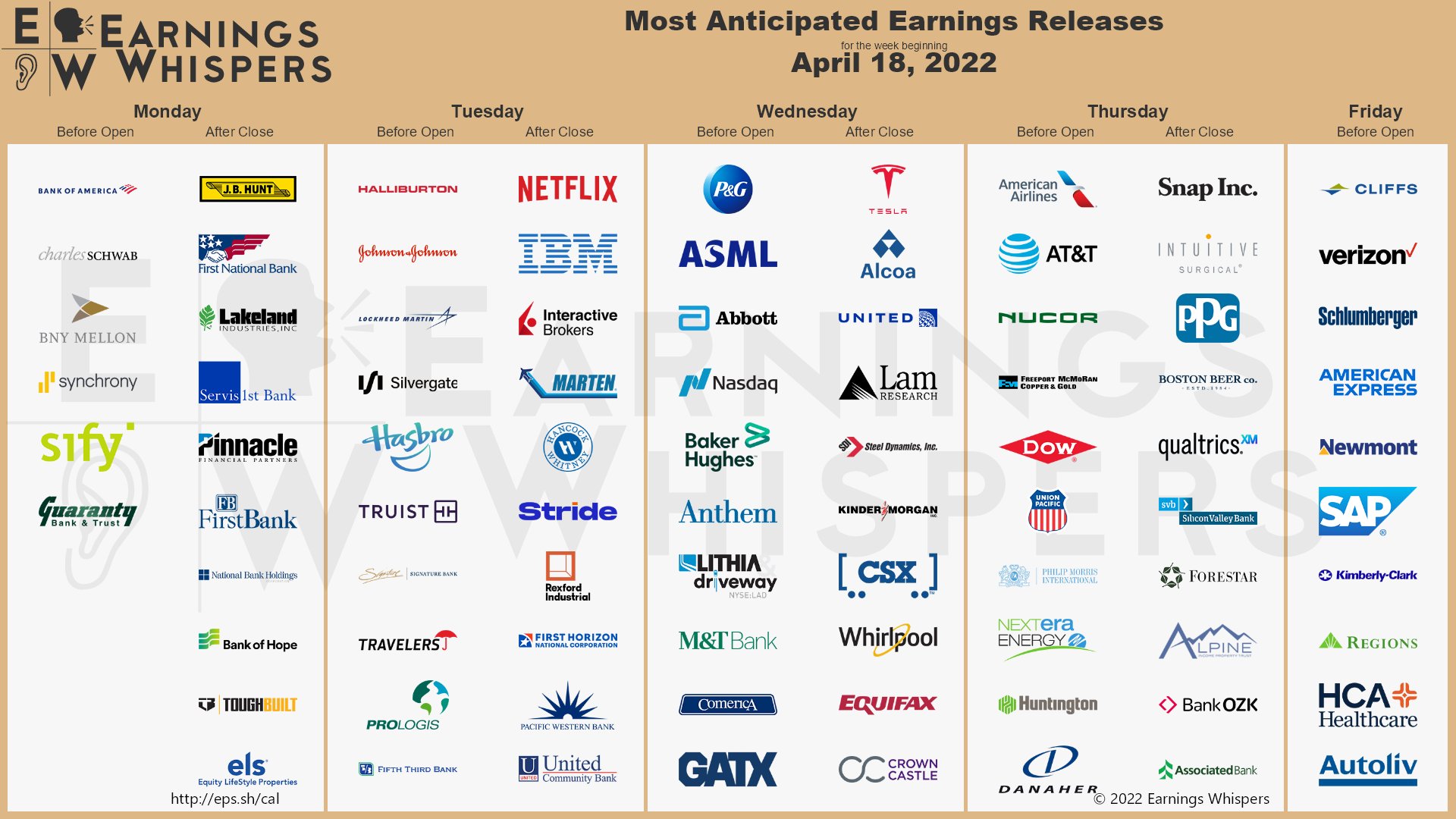 I hope everyone had a nice, restful weekend because it's all about to hit the fan as war and inflation are likely to have randomized earnings results for Q1 and we KNOW that our fellow traders are not mature enough to absorb a bad quarter and simply wait things out – so chaos is very likely to ensue – very quickly. 
Bank of America (BAC) joined most of its banking buddies from last week in reporting a drop in earnings of 12% from last year and last year we were still in the middle of Covid – so not good.  HOWEVER, that 12% decline still left them with a profit of $7Bn for the Quarter and that's just fine for a $300Bn bank – barely over 10x earnings, so it's nothing rational people should be upset about.  
BAC, along with most banks, has fallen almost 1/3 since the January highs and we should do some bargain-hunting as rising rates are to banks what rising oil prices are to refiners – they may sting initially but, over time, they get to increase the "crack spread" between what they borrow for and what they lend for,  In other words, if the Fed gives the bank money at 0.25% and the bank gives you a home loan of 3% and makes 2.5% but already we're seeing 5% plus mortgages after the Fed only raised rates to 0.5% – just like gas stations do when oil goes up a tiny bit – it's just an excuse to screw the Consumers.  
The last time the Federal Reserve started raising rates at the end of 2015, bank stocks sharply outperformed the S&P 500 over the next two years
IN PROGRESS