Is Retiring on $600,000 Possible?
March 22, 2022 at 12:07 PM EDT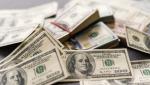 Is it possible to retire with $600,000 in savings? According to retirement, investing, and estate planning expert Rebecca Lake, it's certainly possible. However, it's not easy — and requires careful planning. Over at SmartAsset, Lake notes that whether someone can successfully retire with $600,000...