Bay Area Physical Therapy (925-284-3840), a physical therapy practice based in Pleasant Hill, California, announces its expanded range of natural neck pain relief treatments.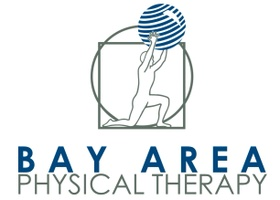 Pleasant Hill, United States - March 8, 2022 /NewsNetwork/ —
With this announcement, the practice aims to provide comprehensive neck treatment for patients who want to try natural pain management and rehabilitation options that do not require medication, injections or surgery.
Find out more at https://bayarea-pt.com
Now clients can access hands-on physical therapy specialists that provide high-quality custom treatment and physical rehabilitation for an effective recovery process.
With more people increasingly working from home on their laptops for hours on end, neck pain has become one of the most common complaints. Poor posture and neck alignment, together with hunching one's shoulders while staring at a screen for large chunks of time, can cause quite a bit of strain to the neck muscles. Unattended discomfort can lead to chronic neck pain, permanent structural changes, and degenerative conditions such as osteoarthritis, degenerative disc disease, and bulging discs or herniation.
The physical therapists at Bay Area Physical Therapy assist patients with postural neck pain by treating the underlying muscle tension and educating them on correcting their body and neck posture. These patients also often suffer from upper back pain, neck pain, headaches, stiffness, or tension.
Their main objective is to help their patients towards recovery while improving and restoring movement, proper body mechanics, and healthy function to the body. Patients are first given a thorough evaluation and tailored treatment plan of care and are also educated on how to prevent any further injuries.
Their result-oriented treatment plans help each patient reach their individual recovery goals. Treatment techniques used within the practice include Mulligan manual therapy, McKenzie, Gary Gray, and Stanley Paris approaches, instrument assisted therapy including Graston techniques and Myofascial Release. Physical Therapists also focus on home and work ergonomics to help the patient use better body mechanics and positioning in their environment to reduce strain and repetitive injuries.
Additional therapies for neck pain can also include hands-on manual therapy, myofascial decompression, and massage for muscle tension and pain relief, as well as the option to utilize Class IV Deep Tissue Laser Therapy alongside a customized physical therapy plan of care to further ease neck pain and dysfunction.
A spokesperson for the company said, "Bay Area Physical Therapy & our other location, Lafayette Physical Therapy, work together to provide exceptional physical therapy and wellness services to the community. Bay Area Physical Therapy has been a staple in the community for over 30 years. We provide patients and their families with health and healing through comprehensive therapy and education."
For more details about the physical therapy center, go to https://bayarea-pt.com
Contact Info:
Name: Lauren Masi, PT, DPT, OCS, ATC
Email: Send Email
Organization: Bay Area Physical Therapy
Address: 380 Civic Drive, Suite 100, Pleasant Hill, CA 94523, United States
Phone: +1-925-284-3840
Website: https://bayarea-pt.com
Source: NewsNetwork
Release ID: 89067230