Driving Theory Practice Test by ABC E-learning tells about its platform.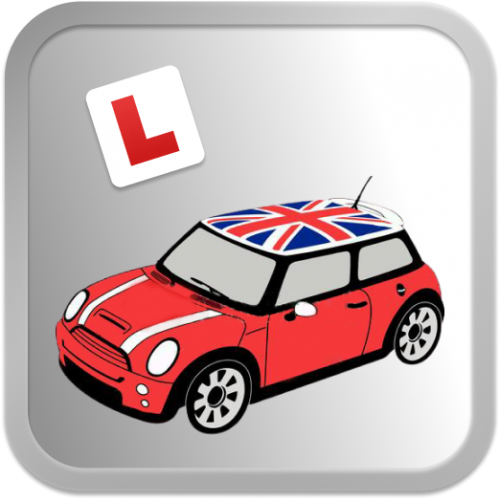 February 22, 2022 —
Are people finding it hard to clear the driving tests? Well, having the knowledge of driving is very crucial today. But, getting a driver's license is a bit difficult as people need to pass the test first. So, to practice the test papers Driving Theory Practice Test by ABC E-learning is a platform that people need to follow. Driving Theory Practice Test by ABC E-learning was set up with a solid belief that anybody can have a driver's license. The company provides people with special driving theory training and testing services. With its advanced technology, the company can develop a simple and effective system for everyone. In the upcoming 5 years, the company aims to turn into a trusted brand on the e-education platform and be positioned among the best 5 biggest education companies in the US.
Driving Theory Practice Test by ABC E-learning was established with a mission that develops a driving theory practice test app for online users, ideal for both Android and IOS. The best part about its product is free and easily found in the top 5 on CH Play and App Store. The company's professionals had a great amount of time to go through the state's manual and many reference books; then they created a free driving theory test bank. Moreover, the system also made corresponds to users' levels and schedules to ensure individuals will quickly pass their driving theory test. While experiencing the Driving Theory Practice Test by ABC E-learning, users will understand that every question is easier thanks to gamification, explanations after each question, and the recommendations for improvement.
After witnessing a huge success on the app platform, the company has decided to launch a new place for individuals to learn be quite flexible with users' devices, which implies the user can take driving theory practice tests both on laptops and smartphones. Whether a user utilizes a website or app, there is no difference. Also, the user will get a button on both platforms which individuals can report any problems; the company encourages and appreciate every review from the test takers or anyone wanted to drive safely and strive to evaluate then fix it suitably and most quickly. The company understands how crucial accuracy is; therefore, every driving theory practice test is updated instantly after the official driving theory test within a couple of days.
The company's experts understand the significance of having a driver's license. That is the key reason they try to be better than different Driving theory practice test websites when it comes to providing high-quality questions and securing users' privacy.
For more information, click at: https://drivingtheory-tests.com/
About the Company: Driving Theory Practice Test by ABC E-learning is a great driver education platform that was created with the aim to help the user get a driving license easier.
Contact Detail
Facebook: https://www.facebook.com/Driving-Theory-Test-by-ABC-Elearning-103984311895553
Pinterest: https://www.pinterest.com/drivingtheoryel/
LinkedIn: https://www.linkedin.com/in/driving-theory-6b3349211/
Contact Info:
Name: ABC E-learning
Email: Send Email
Organization: Driving Theory Practice Test by ABC E-learning
Address: Hanoi, Vietnam
Phone: +84345129099
Website: https://drivingtheory-tests.com/
Source:
Release ID: 89065242