Advance Roofing recently discussed common wind roof damage problems and their long-term consequences. This family-owned roof repair company operates in Spokane with an excellent track record in emergency roof repairs. Continue reading →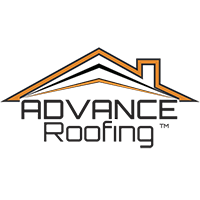 Spokane, WA, USA - February 7, 2022 —
Spokane, WA: Advance Roofing LLC, a noted expert in emergency roof repair, recently discussed the common issues resulting from roof wind damage. The company offers world-class roof repair, replacement, gutter installation, and commercial roofing services in Spokane and the Inland Northwest.
For more information about Advance Roofing's roof repair service, please visit https://advanceroofingllc.com/spokane-roof-repair/.
According to Advance roofing, the two most common roofing materials are asphalt shingles and metal. Each type has benefits and drawbacks when resisting damage from bad weather.  
Asphalt shingles are known for their reliability, economy and ease of maintenance, making them the most popular roofing material on the market today. They are more economical than metal roofing and are fairly easy to install. During strong winds, the main problem with this product is that pieces of tiles fly off if they are incorrectly or poorly installed. This problem can lead to leaks in the house, and it may be necessary to reshingle a roof.
Metal roofing is another popular roof covering that is stronger and lasts much longer than shingles. Metal roofs withstand all weather conditions much better than shingles and are much easier to maintain, but they also cost more than shingles do.
Although the shingles and metal products differ from each other, the main consequences of wind damage to the roof are the same for them:
Property damage from leaks, mold formation, and structural issues for the building.
Physical injury to people in or around the building caused by falling shingles or debris.
Financial loss due to repair costs.
If the damaged roof is not repaired properly, it will need a complete replacement later.
Advanced Roofing recommends the following to extend the life of a roof:
Roof inspection: Per Industry standards, shingle inspection should be done twice a year. Typically, inspections occur before and after winter. The following items should be inspected: Pipe boots, metal flashings, sealant integrity, shingle conditions, roof vents, etc. Should the homeowner have any doubts, it is worth contacting a specialist.
Keep the roof clean: it's important to keep the roof free of debris, such as pine needles, leaves, moss, etc. Do not let tree branches touch the roof. The best way to keep shingles safe from branches is to maintain proper clearances.
Ensure garden items are secured: During high winds, garden items, such as patio furniture and loose grill elements can damage the roof. If they cannot be secured, they should be moved into the house.
"Extreme weather is common across America, with hurricanes, firestorms, tornados, and blizzards being just some of the events that can occur. It's essential to know how to keep your home and roof safe no matter what occurs," said company spokesperson Alex Zhelez. "Now that you know the most common issues that wind damage can cause, you can protect your building more effectively."
Advance Roofing is known for its openness and honesty to clients as a trusted roof repair contractor. It makes the contracting process extremely convenient for customers, providing them the option to sign all documents at the comfort of their homes. The company also makes all possible efforts to provide the best conditions to its workers. 
To find out more about Advance Roofing and its service portfolio, please visit its official website or Facebook fan page.
About Us: Advance Roofing LLC is a family-owned company with many years of experience serving Spokane and the rest of the Inland Northwest. We'll assist with various roofing services, including repair, replacement, gutter installation, and commercial roofing.

Contact Info:
Name: Alex Zhelez
Email: Send Email
Organization: Advance Roofing LLC
Address: 7513 N E St, Spokane, WA, 99208, USA
Phone: +1 (509)201-4190
Website: https://advanceroofingllc.com/
Release ID: 89062982