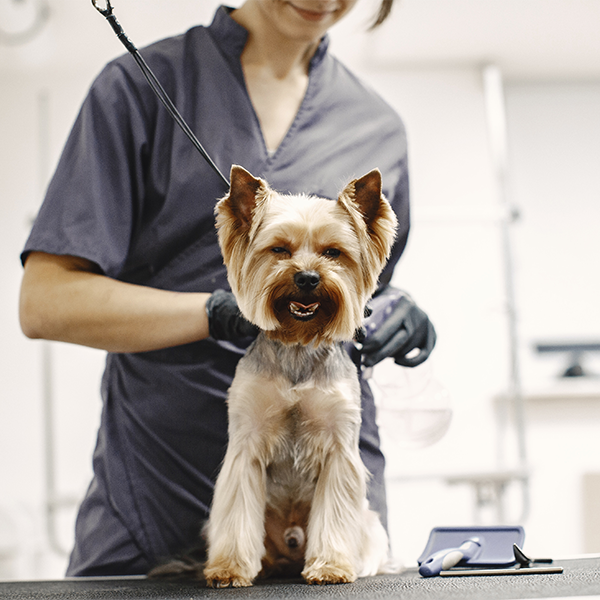 Mobile Pet Grooming USA is the perfect solution for you or anybody looking for the convenience of pet grooming at their South Florida home from professionals.
The company makes it incredibly easy for pet owners to have their cats and dogs groomed at the comfort of their homes through professional groomers and equipment with just a one call.
Being a pet parent is one of life's greatest joys. It's the little things like playing with them, going for a walk, and taking care of them that make having pets such a blessing. However, taking out the time for their regular grooming can be a hassle, especially when one is juggling through career, life, and other commitments at once. The wait at the grooming saloon surrounded by nervous pets alone can be quite tiring. This is what Mobile Pet Grooming USA aims to solve. They're a full-fledged professional pet grooming salon on wheels. 
Mobile Pet Grooming USA offers grooming for both cats and dogs and has different packages with varying services to meet every pet's cleaning and hygiene needs. Their mobile dog grooming packages depend on the size of the dog. They've got basic grooming and full-grooming services that are further divided for small, medium, large, x-large and xx-large dogs. Same basic and full-service grooming is offered for cats, but there's no size categorization for them because most cat breeds are not that big.
The basic pet grooming service package includes bath and coat conditioning, blow-drying, face trimming, ears cleaning and plucking, anal gland expression, private area cleaning, nail trimming, teeth brushing, hypoallergenic fragrance, tear stain removal, and a free bow or bandana. At the same time, the Full-Service pet grooming package adds Plus Professional Hair Cut to the package.
Moreover, pet parents can also request add-on services such as color dye, custom scissoring, flea treatment, tick removal, nail polish or caps, dematting, and deep dental cleaning, to name a few. The gist is that Mobile Pet Grooming USA is a one-stop-shop for all kinds of cat and dog grooming needs. However, the main benefit is there are no hassles that come with a physical saloon like making appointments, driving there, finding parking, sitting in a waiting room with nervous pets and then driving back home. 
Just one call can have their professional team with safe and highly pet-friendly grooming and cleaning equipment appear on one's doorsteps. The prices are also incredibly low because they don't have high operating expenses as compared to brick and mortar grooming saloons. What makes them even better is when they're done with the grooming process, their team cleans up the spot before leaving. This level of top value makes Mobile Pet Grooming USA a must-try for every pet owner in South Florida.
To know more about Mobile Pet Grooming USA or to procure their services, visit their website www.mobilepetgroomingusa.com or contact them via 954-664-7501
About The Company:
Mobile Pet Grooming USA is the perfect solution for anybody looking for the convenience of pet grooming at home from professionals. The company offers cat grooming and dog grooming and has a variety of packages to fit every kind of grooming and hygiene maintenance need. They are serving in Broward County, Florida, and offer convenient mobile services that help their clients avoid the hassle and stress of taking their pets to a traditional groomer's salon. By bringing their professional grooming equipment directly to the customer's home, they can provide fast service without compromising quality.
Media Contact
Company Name: Mobile Pet Grooming USA
Contact Person: Jose Gonzalez
Email: Send Email
Phone: 954-664-7501
City: Davie
State: Florida
Country: United States
Website: https://mobilepetgroomingusa.com