Leading Estate Planning Lawyer Fred Haiman, founding partner of Haiman Hogue in Frisco, TX outlines errors that can occur when an executor is actively pursuing an estate settlement. For more information please visit https://www.haimanhogue.com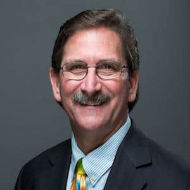 Frisco, TX, United States - January 21, 2022 /MM-REB/ —
First-time executors need to be wary of making mistakes that could come back to haunt them, disclosed estate planning attorney Fred Haiman.
For more information please visit https://www.haimanhogue.com
A founding partner of Haiman Hogue, PLLC, in Frisco, Texas, Haiman outlined the errors that can occur when an executor is actively pursuing an estate settlement. An executor needs to realize that they are now a "fiduciary" and therefore they have duties and obligations that have to be legally followed. Breaching one's fiduciary duty is a very serious matter which can lead to both civil and criminal problems.
These include showing beneficiary bias, self-dealing, failing to update creditors, being disorganized, drowning in paperwork, and not seeking appropriate legal help and guidance.
Haiman elaborated: "An executor first needs to appreciate what they are getting involved in. Understanding their role and responsibilities is a given if someone is to look after the estate of a deceased person."
Executors have to file a petition, complete the probate process, establish a deceased person's overall financial picture, uncover hidden assets, assess creditors' claims and pay off any bills and fees.
He said executors are advised to adopt a checklist approach to an estate to help them stay on top of tasks and ensure nothing is overlooked.
"Disorganization does no one any favors, least of all the person whose estate you are trying to administer. Don't cut corners. Moving slowly and cautiously will minimize mistakes you may have to rectify during the process. And keep everyone involved in the process up to date."
Haiman added: "It is time-consuming and can be upsetting," but advised executors to admit when they need help and seek guidance from an experienced estate planning attorney, an accountant, and realtors if it involves property administration.
"Professionals are there to serve for the benefit of the estate and work with them. Engaging with licensed professionals and erring on the side of caution will prevent executors from committing mistakes and bring an estate to a satisfactory conclusion."
He disclosed: "There are court rules and regulations to follow when administering an estate, and these run to tax filings, form filling, and tracking down assets. Rules are there for a reason, and an executor cannot look favorably on a beneficiary over a creditor when balancing the estate's administration."
Haiman concluded that even if someone is named an executor, they don't have to accept the nomination. Trying to do this on their own is the biggest mistake someone can ever make when it comes to this.
source: http://RecommendedExperts.biz
Contact Info:
Name: Fred Haiman
Email: Send Email
Organization: Haiman Hogue, PLLC
Address: 2595 Dallas Parkway, Ste. 100, Frisco, Texas 75034
Phone: 469- 893-5337
Website: https://www.haimanhogue.com
Source: MM-REB
Release ID: 89058500