Leading Estate Planning & Probate Lawyer Janet Brewer founder of the Law Office of Janet Brewer in Los Altos, CA outlines how celebrities can avoid estate planning mistakes. For more information please visit https://www.calprobate.com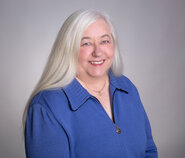 Los Altos, CA, United States - January 21, 2022 /MM-REB/ —
Estate Planning Attorney Janet Brewer has revealed several avoidable mistakes that mere mortals should consider in the wake of a series of missteps by the rich and famous.
For more information please visit https://www.calprobate.com
The founder of the Los Altos, CA, Law Office of Janet Brewer, said estate planning was essentially the same for everyone, but the more painful mistakes made by celebrities should be used as experience in our own lives.
Taxes and legal fees can eat into your estate if your plan is not watertight and further aggravated by missing or outdated documents, challenges by beneficiaries and circling debtors.
Equally devastating could be dying without a will, leaving your assets up in the air, and a potential legal fight between family and loved ones for the spoils, she commented.
She explained that famous stars have died without making a will – or intestate. "Without a plan could mean a court deciding the fate of your assets, and they could be distributed to people that you may have never considered to be a beneficiary."
She added: "Even if a court chooses your beneficiaries correctly, it could be years before your estate is concluded. Rather than allow this mistake to occur, consult an experienced estate planning attorney for advice on making a will or a trust."
Another mistake is failing to delete beneficiaries from your plans before dying. She said that the key to any estate plan is to keep it up to date and review it at least once or twice a year.
"Things in your life change, so your estate plan should reflect your wishes," Brewer advised.
Who acts as your executor and who makes responsible decisions if you become incapacitated are also vital to having an effective plan.
Brewer said the flipside of this is that many people fail to update and add beneficiaries to their plans. "Working alongside an estate planning attorney will help you assess your situation and consider any future descendants or benefactors."
Two other mistakes made by celebrities were keeping their estate plans a secret from immediate family and failing to write in things that may have been promised verbally.
Ideally, an estate plan with all the original documents should not only be at hand, but it may well be advisable to tell someone
where they are and what your plans are. "If you have an estate planning attorney, then they will have a copy of your plans.
But the original documents should be kept in a safe place. Make the executor aware of where they are if they are needed," she said.
If promises are made to loved ones, then at least get them down on paper to avoid any confusion or potential legal battles. "These can be covered in the regular assessment of your estate plan to ensure it is robust and correct."
One of the biggest failures of most people, from the famous to the ordinary man and woman in the street, is not to have a trust to protect their assets from potential problems. Brewer said: "A trust can act as a way of streamlining the process and in transferring assets to benefactors. And don't forget that assets will have to be named in the trust to make it worthwhile."
In conclusion, she advised anyone thinking of estate planning to seek guidance from an experienced attorney in that area of law so that all issues can be addressed. "That way, they can be empowered to take action in the knowledge their assets are protected for the long run and will be distributed to the right beneficiaries," she said.
source: http://RecommendedExperts.biz
Contact Info:
Name: Janet Brewer
Email: Send Email
Organization: The Law Office of Janet Brewer
Address: 4 Main St Suite 20, Los Altos, CA 94022
Phone: (650) 325-8276
Website: https://www.calprobate.com
Source: MM-REB
Release ID: 89059419