The in-home care provider is fighting loneliness in NYC's senior community by brightening lives with companionship services
(PRUnderground) January 17th, 2022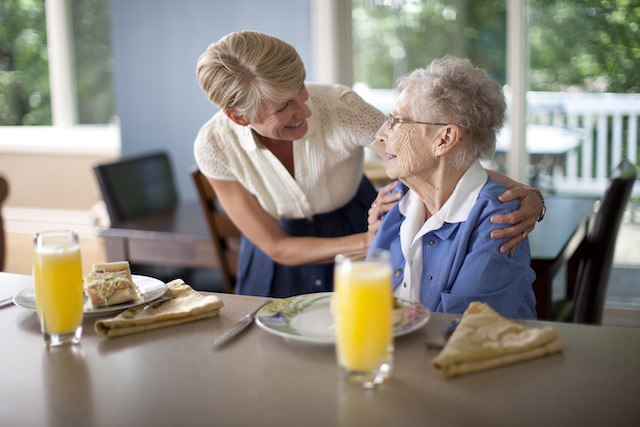 As we age, one of the most important factors to our overall health and well-being is having regular connections with others. For seniors who decide to age at home and outside of an assisted living facility or senior living community, ensuring they get plenty of positive interactions with others can be a challenge, especially if family members live far away or have busy lives. Luckily for NYC seniors, an in-home care provider offers valuable companionship services that can help seniors thrive while they age in place at home.
Touching Hearts at Home NYC is the choice provider of in-home care services for elderly clients across NYC. The care provider has received numerous industry accolades based on reviews from satisfied clients. As part of their portfolio of award-winning care services, Touching Hearts at Home NYC offers companionship services that ensure NYC's seniors get the healthy human connections they need to thrive. They also can lend a helping hand around the house or run errands for clients who may need or want these services.
Seniors who are homebound can easily become lonely, which can spiral into other mental or physical health issues. When family lives far away and a loved one doesn't have easy access to transportation, loneliness becomes an even greater concern. Touching Hearts at Home NYC can help elderly clients fight this loneliness with companionship services that range from dropping in for a few hours of meaningful conversation to overnight stays to ensure comfort all day and into the overnight hours.
In addition to offering a friendly face and companion to chat with, Touching Hearts at Home NYC's caregivers can bond with clients over board games, puzzles, hobbies, movies, cooking meals together, and going for walks. Caregivers work with clients and their families to create a care plan tailored to the client's unique needs and interests to ensure their time together leaves the client feeling happy and fulfilled.
In addition to companionship services, helpers can also coordinate transportation to doctor's appointments or social outings with friends, take care of grocery shopping, perform light housekeeping duties, and more. Through its non-medical care and companionship services, Touching Hearts at Home NYC ensures that NYC area seniors thrive and know they have a team on their side that cares about them and will advocate for them every step of the way.
"Socialization is an important element of well-being at any stage of life, but especially in our elderly years. While it can be easier for younger people to get out and about and maintain friendships and forge new ones, it isn't as easy for homebound seniors. This lack of opportunity can lead to loneliness and isolation," said Craig Sendach, owner of Touching Hearts at Home NYC. "But our companionship services are designed to combat these challenges and feelings by giving our clients a compassionate in-home provider that can offer a listening ear and a friend to participate in favorite hobbies with. Our compassionate, 5-star rating caregivers are making a difference in lives daily, and we're proud of the impact we're making in the lives of seniors across NYC," added Sendach.
To learn more about Touching Hearts at Home NYC and compassionate in-home care services for NYC seniors, visit https://www.touchinghearts.com/nyc/.
About Touching Hearts at Home NYC Area
About Touching Hearts at Home NYC Area – Touching Hearts NYC offers in-home care to aging adults, seniors, and individuals living with medical conditions and disabilities at rates considerably more affordable than care outside the home. The agency is known for Non-Medical Home Care, Companionship and Homemaker services in New York City's Manhattan, Brooklyn, Westchester, Queens, and Rockland areas. Its focus is on providing person-centered care to help those in need remain in their home, maintain the lifestyle they choose, and feel confident they will be treated with the respect and kindness they deserve.
The post Touching Hearts at Home NYC Offers Award-Winning Elderly Companion Care in NYC first appeared on PRUnderground.
Press Contact
Name: Craig Sendach

Phone: +1-212-201-6139

Email: Contact Us

Website: https://www.touchinghearts.com/nyc/
Original Press Release.