CBD Online Shop Provides Information Regarding CBD Products For The Benefit of Consumers.
(PRUnderground) January 10th, 2022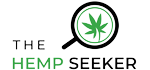 The Hemp Seeker is an e-commerce site offering a wide selection of CBD products. At the same time, the online shop aims to help educate consumers regarding known facts about CBD. By providing information about the products, the company intends to serve as an available resource on the subject.
CBD is among the fastest-growing markets in the US. However, even with the growing popularity of the product, what CBD is used for remains a question to many.
According to the team at The Hemp Seeker, the answer is both simple and complex. "With numerous CBD products on the market, there are multiple ways in which CBD can be used. From pet products to anti-anxiety medications and sleep aids, it seems that CBD oil is a cure-all," they explained.
However, experts at The Hemp Seeker point out that there aren't just different types of CBD products available, but there are also different variations of CBD. This categorization is based on the purity of the extract. Those that have undergone less processing maintain their natural composition thus being purer. The team further states that all these variations offer different effects and benefits to the consumer.
CBD is produced in a variety of forms. Unlike traditional medications, it comes in oil that can be added to foods and drinks or taken orally. Alternative ways CBD can be consumed include gummies and sprays, and it's even available in topical solutions, like lotions and creams.
For the benefit of buyers, the online shop features a shop-by-mood option wherein the products are categorized based on the desired results or intended use.
Currently, The Hemp Seeker online store offers a rich selection of CBD products under multiple categories. Some of its best-selling items are CBD products for pets, freeze roll-on, Wild Maine Blueberry gummies, and CBD oil.
The shop has received numerous positive feedback from customers regarding the quality of its products. According to one testimony, "These are the best-tasting cbd gummies I have ever tasted and they work extremely well."
The company sources its products by partnering with top suppliers in the US. It guarantees that its operations are 100% legal and that all its products are duly tested by third-party laboratories.
More information about The Hemp Seeker and its products can be found at https://thehempseeker.com/.
Disclaimer: The statements made regarding these products have not been evaluated by the Food and Drug Administration. This press release is not intended to be a substitute for professional medical advice, diagnosis, or treatment. Please check with your doctor. The news site hosting this press release is not associated with The Hemp Seeker. It is merely publishing a press release announcement submitted by a company, without any stated or implied endorsement of the product or service.
The post The Hemp Seeker Shares Insights Regarding CBD first appeared on PRUnderground.
Press Contact
Name: The Hemp Seeker

Phone: (855) 501-1500

Email: Contact Us

Website: https://thehempseeker.com/
Original Press Release.