The in-home care provider is helping more seniors age at home with its compassionate care services across Manhattan
(PRUnderground) January 10th, 2022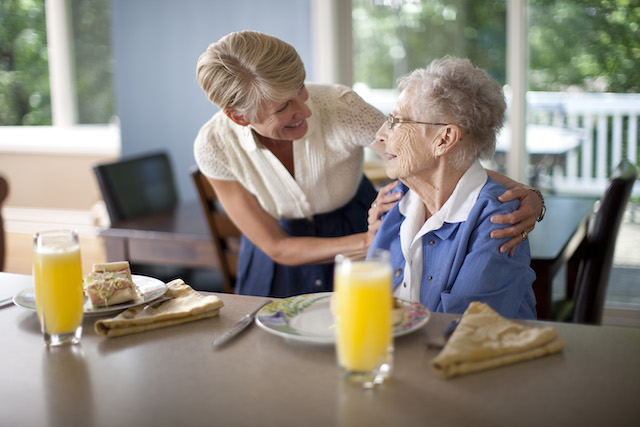 Home is where the heart is. And as people age, many want to keep their hearts at home by relishing in old memories and making new memories by aging in place. And while families may have concerns about their loved ones growing old at home, one Manhattan in-home caregiver is delivering peace of mind by helping to make more elderly clients' wishes become a reality with compassionate, quality, in-home care.
Touching Hearts at Home NYC, a New York City-based senior home services provider, offers a variety of non-medical in-home care options designed to help seniors in Manhattan maintain their safety and vitality in the comfort of their own homes. For many seniors, aging at home can offer a great sense of pride, comfort, and peace, and Touching Hearts at Home NYC aims to alleviate any anxieties clients or their families may have about aging at home through award winning care services.
As we age, keeping similar routines, being in familiar spaces, and eating favorite meals can help boost joy and wellbeing. With this in mind, Touching Hearts at Home NYC's award-winning caregivers offer a variety of services to maintain that nostalgia while helping clients make new memories. The care provider offers services such as preparing home-cooked meals, keeping routines like watching favorite television shows, or even playing beloved card games to help clients optimize their life at home. Seniors thrive and can live longer, happier, and healthier lives when these day-to-day routines are maintained and surprises are kept to a minimum.
Touching Hearts At Home NYC's caregivers offer both drop-in services or overnight care depending on each clients' needs. For seniors who are independent but can benefit from some extra support around the home or additional human interaction during the day, drop-in services for friendly conversation or help with cooking meals can further enhance their day. For clients with more pressing needs, caregivers are available for more intensive support and can stay in the client's home and offer vital services 24 hours a day, seven days a week.
"For many seniors, their homes are their prized possessions and hold so many years of happy memories. Home can also represent independence, something many seniors crave as they age," said Craig Sendach, owner of Touching Hearts at Home NYC. "Our 5-star rated caregivers are proud to help make Manhattan seniors' wishes of aging at home a reality through our in-home services. With the support of in-home help, Manhattan's seniors can continue to thrive at home while family members can have peace of mind that their loved one is well cared for and enjoying life in the comfort of their own home."
To learn more about Touching Hearts at Home NYC and its Manhattan-based in-home care services for long- or short-term needs, visit https://www.touchinghearts.com/nyc/
About Touching Hearts at Home NYC Area
About Touching Hearts at Home NYC Area – Touching Hearts NYC offers in-home care to aging adults, seniors, and individuals living with medical conditions and disabilities at rates considerably more affordable than care outside the home. The agency is known for Non-Medical Home Care, Companionship and Homemaker services in New York City's Manhattan, Brooklyn, Westchester, Queens, and Rockland areas. Its focus is on providing person-centered care to help those in need remain in their home, maintain the lifestyle they choose, and feel confident they will be treated with the respect and kindness they deserve.
The post Manhattan Seniors Enjoying Nostalgia of Home with Touching Hearts NYC's Senior Home Care Services first appeared on PRUnderground.
Press Contact
Name: Craig Sendach

Phone: +1-212-201-6139

Email: Contact Us

Website: https://www.touchinghearts.com/nyc/
Original Press Release.