Is Crypto Going Green This Year?
January 07, 2022 at 15:41 PM EST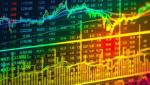 Bitcoin, the world's largest cryptocurrency, has a well-established history of negative environmental impact, and this reputation has carried broadly across the crypto space. Beginning last year, one portion of the cryptosphere has started pushing back and working to self-regulate the carbon...