Is Your Portfolio Ready for ESG Innovation?
January 05, 2022 at 11:34 AM EST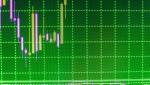 Growing focus on sustainability and climate change in 2021 saw an influx into environmental, social, and governance funds in 2021 by investors. With ESG funds going mainstream last year and expected to continue to expand this year, innovators and innovation will continue to push the space forward,...