The long- and short-term in-home care provider creates individuated care plans for NYC's elderly
(PRUnderground) December 6th, 2021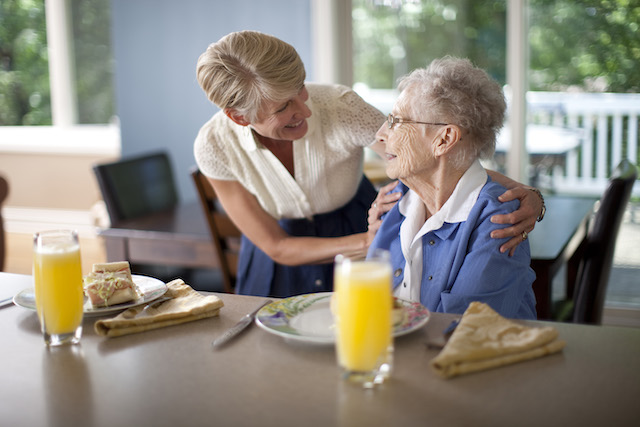 When it is time to consider care options for an elderly loved one, most families look to options that are customizable to meet their loved one's needs. While assisted living facilities can offer some levels of customized care for seniors, staying at home and aging in place is becoming the most popular option for seniors who want the most individualized and comforting aging experience. With this in mind, Touching Hearts at Home NYC is committed to working with families and their elderly loved ones to create an in-home care plan customized to the client's unique needs.
Touching Hearts at Home NYC, a New York City-based senior home care services provider, offers in-home senior care for New York City's elderly who live alone and need assistance with daily tasks or simply seek companionship. The award-winning care provider offers a wide variety of non-medical in-home care services that can be customized to meet a client's unique needs. These services include around-the-clock live-in services to ensure the client is safe, happy, and healthy in their home environment.
A live-in caregiver can work with an elderly client and their loved ones to determine which type of services the client will benefit from. Touching Hearts at Home NYC's various services are designed to create a safe, healthy, and comforting environment. Caregivers can assist with daily tasks like light housekeeping, shopping for and prepping healthy meals, administering medication, and assisting with bathing. At night, live-in caregivers can be a comforting presence if the client wakes up and becomes disoriented or needs other nighttime care, such as using the restroom or needs soothing to help them fall back asleep.
For senior clients who are still able to get out of the home and enjoy time outside, caregivers can share in social activities like taking walks around a local park, catching a movie, or grabbing lunch at a favorite café. Caregivers can also coordinate transport services if elderly clients would like to visit with friends or family.
Touching Hearts at Home NYC's live-in caregivers are also valuable advocates for their clients. They can accompany clients to medical appointments and ensure that clients take their medications as directed and adhere to any special diets to maintain their vitality.
Live-in care services can be an incredibly effective care option for those clients diagnosed with Alzheimer's and dementia. Caregivers are specially trained in memory care and can help the client and their family navigate the challenges of these diagnoses while ensuring the client is safe in their own home.
"Aging at home is becoming increasingly popular with today's seniors, and Touching Hearts at Home NYC wants to make this a viable option for as many clients as possible, even those who may need more extensive care with live-in services," said Craig Sendach, owner of Touching Hearts at Home NYC. "Our live-in caregivers work with New York City area families and their elderly loved ones to develop individualized caregiving plans so everyone can have peace of mind. Whether a client is seeking a trusted companion or needs more targeted support with housekeeping, meal preparation, or keeping to a medication schedule, our 5-star rated care providers ensure clients are well-taken care of and continue to thrive at home."
To learn more about Touching Hearts at Home NYC and its New York City area live-in home care services, visit https://www.touchinghearts.com/nyc/inquire/
About Touching Hearts at Home NYC Area
About Touching Hearts at Home NYC Area – Touching Hearts NYC offers in-home care to aging adults, seniors, and individuals living with medical conditions and disabilities at rates considerably more affordable than care outside the home. The agency is known for Non-Medical Home Care, Companionship and Homemaker services in New York City's Manhattan, Brooklyn, Westchester, Queens, and Rockland areas. Its focus is on providing person-centered care to help those in need remain in their home, maintain the lifestyle they choose, and feel confident they will be treated with the respect and kindness they deserve.
The post New York City Seniors Thrive Thanks to Individualized In-Home Care from Touching Hearts NYC first appeared on PRUnderground.
Press Contact
Name: Craig Sendach

Phone: +1-212-201-6139

Email: Contact Us

Website: https://www.touchinghearts.com/nyc/
Original Press Release.