Despite Pandemic, the NYC in-home care provider helps area seniors maintain important human connections that are essential to their health and wellbeing
(PRUnderground) November 22nd, 2021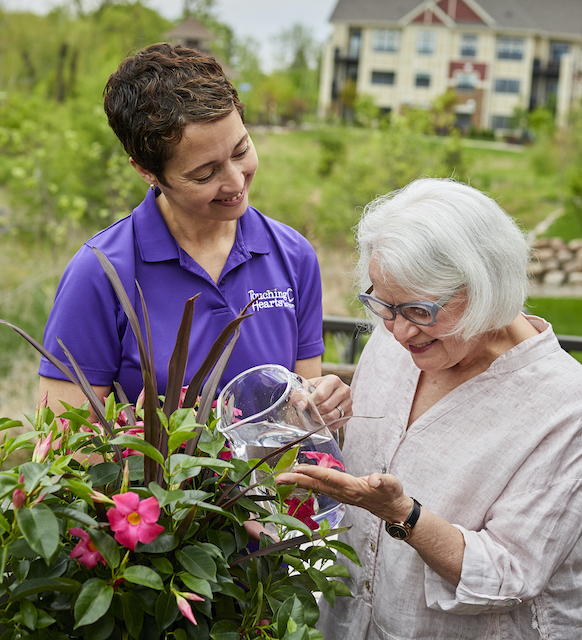 When an elderly loved one expresses their wishes to age at home, loved ones have many questions about their care and quality of life, especially if the elderly loved one lives alone. With so much research done on the importance of socialization and companionship in old age, it is important that seniors and their families consider how they will continue to get the human connections and engagement vital to their wellbeing.
Thanks to Touching Hearts at Home NYC, a New York City-based senior home services provider, families with elderly loved ones living at home have access to an in-home care provider that knows the importance of the client feeling valued and engaged. Whether a client needs someone to offer companionship or comfort around the clock or only for a few hours a day, Touching Hearts at Home NYC's team offer friendship, conversation, and human connection to help them thrive.
Touching Hearts at Home NYC's companionship services cover a wide range of services that deliver peace of mind for families and their elderly loved ones. Together, caregivers and clients can watch favorite television shows and movies, engage in lively and stimulating conversations, play cards and board games, help with hobbies and crafts, cook meals together, and more.
As we age, keeping these strong social ties is crucial to overall health and wellbeing. These social ties are even more critical for clients who may be suffering from dementia. Isolation can lead to a worsening of health and trigger additional memory loss, but with the support of Touching Hearts at Home NYC, seniors in the NYC area can help protect their vitality, health outcomes, and happiness with the companionship of an experienced caregiver.
In addition to offering companionship, Touching Hearts at Home NYC can also supplement social interaction with various other services to ensure seniors' wellbeing. Caregivers can help with light housekeeping, folding laundry, shopping for groceries, accompanying clients to medical appointments, and more through its comprehensive non-medical in-home care options.
"For families with busy lives or who live far away from their loved ones and are unable to visit them regularly, knowing that someone reliable and who is interested in their elderly loved one's life can provide comfort and peace of mind," said Craig Sendach, owner of Touching Hearts at Home NYC. "Isolation plays a part in the decline of health and wellbeing in the elderly population, so we're doing our part to combat this trend with our compassionate companionship services. We are proud to offer this service to seniors in New York and provide them with the next best thing to family and friends."
To learn more about Touching Hearts at Home NYC and its NYC-based companionship services, visit https://www.touchinghearts.com/nyc/.
About Touching Hearts at Home NYC Area
About Touching Hearts at Home NYC Area – Touching Hearts NYC offers in-home care to aging adults, seniors, and individuals living with medical conditions and disabilities at rates considerably more affordable than care outside the home. The agency is known for Non-Medical Home Care, Companionship and Homemaker services in New York City's Manhattan, Brooklyn, Westchester, Queens, and Rockland areas. Its focus is on providing person-centered care to help those in need remain in their home, maintain the lifestyle they choose, and feel confident they will be treated with the respect and kindness they deserve.
The post Compassionate Companionship Care by Touching Hearts NYC Brightens the Lives of NY Seniors first appeared on PRUnderground.
Press Contact
Name: Craig Sendach

Phone: +1-212-201-6139

Email: Contact Us

Website: https://www.touchinghearts.com/nyc/
Original Press Release.