Are Overinflated Valuations Forming in Junk Bonds?
November 18, 2021 at 00:43 AM EST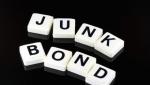 Former U.S. Federal Reserve chairman Alan Greenspan made "irrational exuberance" a notable phrase ahead of the financial crisis in 2008, and now the word "exuberance" appears to be applicable to junk bonds. This is according to a European Central Bank (ECB) report that lumps...