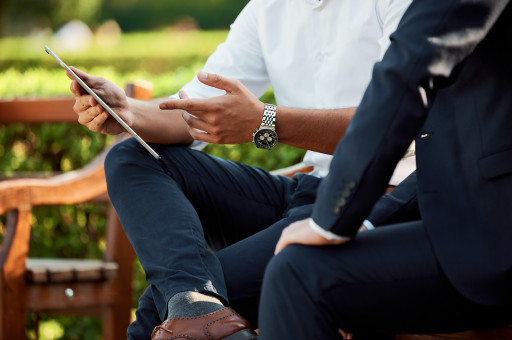 NEW YORK - October 29, 2021 - (
Newswire.com
)
As markets become increasingly accessible through widespread digitalization, more and more people are beginning to realize the benefits and importance of investing. For those just starting out, however, the sheer diversity of the investment world can be somewhat overwhelming, and it can be difficult to know exactly where to start. The good news is, with so many online trading platforms and access to educational tools, there has never been a better time to be a novice investor. Whether you decide to buy and trade popular stocks on an app like Robinhood, or boldly venture into the exciting realm of alternative investments with Yieldstreet, there is no shortage of available options, and it's simply about figuring out which is best for you.
Investing in retail is one entry point that many beginners find attractive for a variety of reasons. For one thing, the infrastructure of the retail market is fairly straightforward, and those just starting to build their portfolio might want to gain some experience before entering more complicated territory, such as comparing Real Estate Investment Trusts (REITs) or weighing the pros and cons between active and passive investment strategies. But beyond merely avoiding complexity, the retail market is overflowing with opportunities to watch your money grow in both the short and long term. 
With that said, here are just a few reasons becoming a retail investor might be the perfect choice for you: 
Accessibility - The retail market is incredibly accessible, and buying and trading your favorite business' stock is as simple as signing up on an online platform and making the investment. There are many popular services available for retail investors, with most only charging a small fee for trading on their platform. 
Starting Small - Not everyone has large amounts of capital to invest in a real estate property, or enter into investment agreements with high minimums and accreditation requirements. But contrary to popular belief, investing isn't only for the ultra-wealthy, and almost anyone has the power to observe significant returns on a small investment in the retail market. 
Flexibility - Flexibility is incredibly important in the investment world, and having the ability to buy and liquidate stocks at your own discretion can be invaluable, especially when you're just getting started. This is usually the case with retail investments, whether made through a trading platform or through participation in a mutual fund. Investing in real estate, on the other hand, can be an excellent long-term approach for many people, but much of the time it also requires that you be bound to a collective investment strategy, and ultimately concede control to a third party. Investing in retail can, therefore, be a great way to conceive of your own strategy and maintain control over when you decide to put in and cash out.
Press Release Service by
Newswire.com
Original Source:
Potential Pros of Becoming a Retail Investor