The "We Are the Music Makers" Awards (The W.A.M. Awards) are proud to announce the 2021 W.A.M. Award winners in 22 music categories.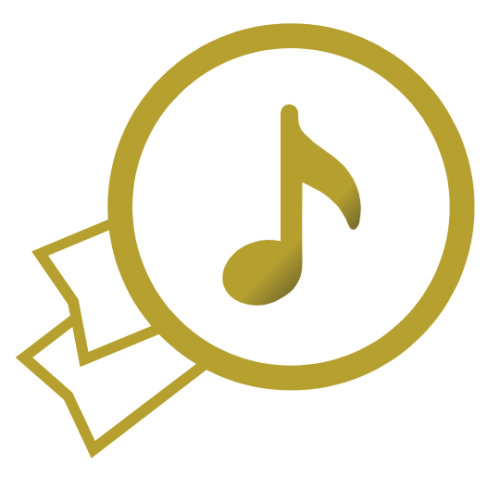 Austin, TX - October 19, 2021 /MarketersMEDIA/ —
The W.A M. Awards celebrate the year's most outstanding independent artists from around the world in multiple genres and categories. "Best Song" winners were judged on artistry, musicianship, originality, professionalism, diversity, and excellence.
The 2021 Grand Prize Award was granted to Mothé for "Summers Almost Gone.
THE 2021 W.A.M. IMPACT AWARD was granted to Bible Belt Blues.
The 2021 W.A.M. HERSONG FEMALE ARTIST OF THE YEAR was granted to Natalie Jean for "We Rise."
GOLD AWARD WINNERS​
Cynthia Basinet - Eventually (Adult Contemporary)
Jennifer Porter - Sun Come and Shine (Americana / Bluegrass / Blues / Roots)
Brei Carter - Gave Him A Girl (Country)
Coast 2 Coast Ft. The Fantastic Gems - What's Going on 2021? (Cover Song)
Don Castor -Redemption (Radio Edit) (Dance / Electronica)
Ida Maree - All Glory and Honour (Gospel / Christian )
Juice TheBlackBeethoven - I Wanna See You Smile This Christmas (Holiday)
​George Ko - Nectarines (Instrumental)
Doble De - Que Sientes Tu (Latin)
Kylie Rothfield - Ghost (Love Song)
I Miss My Death - Господар (Metal / Hardcore)
Robert Jude Romero - Earth Bound Angels (Pandemic Song)
Mothé - Summers Almost Gone - (Pop)
​Latasha Lee - What Happened to Us - (R & B)
DICI - Vector - (Hip Hop / Rap)
Glass House Point - All to Rest - (Rock)
Maureen Toth and Jim McGorman - Running While Standing Still (Singer-Songwriter)
Copus - We All Bleed Red (Steady for Justice) (Social Justice / Peace)
Reggae Force - Calling (World / Reggae)
SILVER AWARD WINNERS
Pauline Frechette - Love in the Afternoon ​(Adult Contemporary)
Kate Magdalena - A Larger Dance ​(Adult Contemporary)
Happy Curmudgeons - I Know How You Feel (Americana / Bluegrass / Blues / Roots)
Wild Horses - Little Black Dress (Americana / Bluegrass / Blues / Roots)
Brandon Lee - If You Get Any Closer (Country)
Ida Maree - How Can You Mend a Broken Heart (Cover Song)
Natalie Jean and Danilo Gossain - Come Together (Cover Song)
Kendra Erika - Rapture (Dance / Electronica)
Iryne Rock - Let It Rise To You (Gospel / Christian )
Shallon Tore'- Glow (Gospel / Christian )
Nadia Vaeh - Christmas Cards (Holiday)
Pauline Frechette - Winter's Tale (Holiday)
Pauline Frechette - A Quiet Walk in the Snow (Instrumental)
Chris Milo - Amor Venenoso (Latin)
Nicki Kris Ft. Kitt Wakeley - Is This Love (Love Song)
For We Are Many - Seraphim (Metal / Hardcore)
Izzy Burns - Life Behind the Glass (Pandemic Song)
Pippo Beats - She Bad (Pop)
Nyasia Chane'l - Good Good (R & B)
Fluid - Right There (Hip Hop / Rap)
Echo 2 Locate- Corkscrew (Rock)
Brooke Hatala - Feeling My Way(Singer-Songwriter)
Caitlin Rushing - Mexico (Singer-Songwriter)
Minister Michael Norman - Can't Breathe (Social Justice / Peace)
Ras Minano - Womba (World / Reggae)
BRONZE AWARD WINNERS
Jennifer Porter - Bitter New York Night (Adult Contemporary)​
Sarah Christine (Ft. Taylor Tuke) -Vices ​(Adult Contemporary)
baby chemist - I'll Still Be Here (Americana / Bluegrass / Blues / Roots)
Kate Magdalena - Canyonlands (Americana / Bluegrass / Blues / Roots)
JC Andersen - I Go Out (Country)
baby chemist - What's Up?(Cover Song)
Derrick T. Lewis - Every Second (Make It Count) (Dance / Electronica)
Katy Crawford - You Are Holy (Gospel / Christian )
Annemarie Picerno - Mr. Santa (Holiday)
Hasani Arthur Ft Damien dame-o Hodges- Brooklyn Night (Instrumental)
Orchestra Fuego - Piensa Con El Corazon (Latin)
Caitlin Rushing - Everything I Can't Be (Love Song)
Malxolm Brixhouse - Mama (Metal / Hardcore)
Leo Ganza - Pandemic (Pandemic Song)
Logan Alexandria - Comfort in the Pain (Pop)
AgapeSoul - Noody But You Ft. Maysa Leak (R & B)
Don Staxks - Brooklyn (Hip Hop / Rap)
Mothé - Wrong Places (Rock)
Kate Magdalena - Lake Isle of Innisfree (Singer-Songwriter)
Nolen & Friends - Sea Level Stomp (Social Justice / Peace)
Kate Magdalena - Streets of Any Town (Social Justice / Peace)
VANCE - Room For That (World / Reggae)
HONORABLE MENTION AWARD WINNERS
Amber Rae Dunn - Ryan's Song (Adult Contemporary)​
baby chemist - Ride In (Adult Contemporary)​
Clear the Benches - Somewhere Beautiful Now (Americana / Bluegrass / Blues / Roots)
Jeremy Parsons - Masquerade (Americana / Bluegrass / Blues / Roots)
Tar & Flowers - Rumor (Americana / Bluegrass / Blues / Roots)
BigTime Grain Company - Sunday Morning (Country)
Harrison Country - Ain't the Beer Cold! (Country)
Sean Holcomb - American Dream (Country)
Jennifer Morgan - Pissed Off Southern Girl (Country)
Matt Westin - The Thin Blue Line(Country)
Bible Belt Blues - House of the Rising Sun (Cover Song)
Cole Quest and The City Pickers - Way Over Yonder in the Minor Key (Cover Song)
Kate Magdalena - Take Me to Church (Cover Song)
KC Johns - Black Dog (Cover Song)
Guy Renardeau - Dance Feel (Dance / Electronica)
Mrs. X - Criminals For Dancers (Dance / Electronica)
Bible Belt Blues - Unstoppable (Gospel / Christian )
PreacherMan - Ain't Going Nowhere (Gospel / Christian )
Sounds of Imani - Come Praise the Lord (Gospel / Christian )
Richard Lynch - He'll Make Everything Alright (Gospel / Christian )
Perry Michael Allen - Club House Jam (Instrumental)
Adam & Adam - Great Castle Wall (Instrumental)
Madu - Dengo (Spanish Version) (Latin)
Ceda Gaz Musique Banafrik - Minha Mente (Latin)
The Watters - Let Me Know (Love Song)
Undecided Future - Condensation (Love Song)
Modernwelfare - Walls (Metal / Hardcore)
Sydney Cope - The Sounds (Pandemic Song)
I Ya Toyah - Pray (Pandemic Song)
Coia - Til' the Stars Come Down (Pop)
Sam Cary - Bitter (Pop)
Emily Cole - Dumb (Pop)
Nadia Veah - Spellbinding (Pop)
Lori Williams - Our Love Is Real (R & B)
Jennifer Porter - Show Me Your Love (R & B)
Jay "Blue Jay" Jourden - Don't Do It (R & B)
222 Unique - Party (Hip Hop / Rap)
The Infamous Joov - F.W.Y. (Hip Hop / Rap)
FM Benji - Up (Hip Hop / Rap)
Melted Vinyl - Beyond (Rock)
Samsara - Filthy Habit (Rock)
Abby K - I Thought That I Loved You (Rock)
Katie Angie - Fond of You (Singer-Songwriter)
Natalie Jean - We Rise (Singer-Songwriter)
Kiera Lyons - It Goes (Singer-Songwriter)
Phoenix - Stone in my Shoe (Singer-Songwriter)
Deanna DeMola - Next Generation (Social Justice / Peace)
Jackie Gibson - My Eyes Are Open (Social Justice / Peace)
Terence Blade - Forward (Live) (Social Justice / Peace)
The CooLots - BLK GLD (Social Justice / Peace)
Abijah - Global Wilderness ​(World / Reggae)
Tende Kasha - Shining Star ​(World / Reggae)
Contact Info:
Name: Bryon William Harris "BWH"
Email: Send Email
Organization: The W.A.M. Awards
Address: 614 S 1st St, Austin, TX 78704 ·
Phone: 978-320-7161
Website: http://www.wam-awards.com
Source URL: https://marketersmedia.com/wam-awards-announce-2021-winners/89049361
Source: MarketersMEDIA
Release ID: 89049361