Samarah understands the importance of entrepreneurship and invites others to learn from his experience.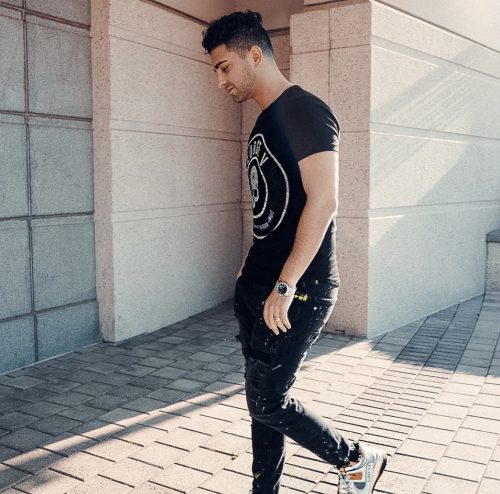 Dallas, United States - July 29, 2021 /MarketersMedia/ —
Layth Samarah began his entrepreneurship journey when he was 17 years old. Driven by the mindset of creating and revamping, he started Minty's Wrap - the world's first mint leaf rolling wrap as a healthier alternative for smokers that do not contain tobacco.
In 2015, every smoking wrap in stores was made out of tobacco. Knowing that there was a need for healthier options, Samarah found inspiration from his mother's mint leaves in her backyard.
Samarah shared, "At that time I was just a broke kid, so I needed help financially to start up a product-based company. I experimented, called manufacturers, searched for investors, and luckily I came across an individual who believed in my product."
At the same time, Samarah was also trading forex and cryptocurrency, in which he managed to turn $200 into $22,000. Of course, success was not a straight line and Samarah met his fair share of ups and downs before finding consistent profits.
"It was when I started to take it more seriously and had invested a lot of my time into the skillset. I lost, I profited, and stayed consistent for years. The skills I learned were able to give me a completely different life, which allows me to now be able to help my family, friends, and charities," he added.
Looking to share his knowledge on cryptocurrency trading, Samarah later started the MintyPips Academy. The goal was to connect like-minded people seeking success to build a global community. Today, the MintyPips Academy has over 1,000 students around the world with the majority retired and escaped from the 9 to 5.
To learn more about MintyPips Academy and Layth Samarah, kindly visit: https://www.instagram.com/laythsamarah/.
As he shared his entrepreneurship journey and story, Layth Samarah attributes his current success to the power of consistency and patience.
"I'm 26 years old now and let me tell you this journey was not easy. There were a lot of struggles. Between the lines of this journey to "success," my wife and I slept on floors and couldn't even afford the dollar menu. We had to move back in with my parents with our daughter, but giving up was never an option when your why is so strong."
If you are interested to connect with Layth Samarah and learn more about his entrepreneurship journey, visit https://www.instagram.com/laythsamarah/.
About Layth Samarah:
Layth Samarah is an entrepreneur and founder of Minty's Wrap, the world's first mint leaf rolling wrap business. With a keen interest in trading and investments, Samarah has also created the MintyPip Academy that connects a global community of like-minded individuals who prioritizes growth and believes in the future of cryptocurrency.
Contact Info:
Name: Layth Samarah
Email: Send Email
Organization: 2020 agency
Website: https://www.instagram.com/laythsamarah/
Source URL: https://marketersmedia.com/mintys-wraps-founder-layth-samarah-shares-entrepreneurship-journey-in-building-worlds-first-mint-leaf-rolling-wrap-business/89039041
Source: MarketersMedia
Release ID: 89039041