Like $1 Trillion-Plus Companies? This Internet ETF Has a Few.
July 12, 2021 at 06:00 AM EDT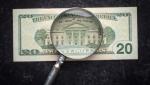 Facebook (NASDAQ: FB) recently joined the illustrious $1 trillion market capitalization club, carrying with it positive implications for its investors and those holding any number of exchange traded funds heavy on the social media stock. Speaking of using ETFs as avenues to domestic companies with...