In a recently published post on the "Lunch With Norm" blog, Norman Farrar has discussed the importance of Amazon virtual assistants for Amazon FBA businesses in 2021. Farrar is a noted e-commerce expert, mentor, and podcaster.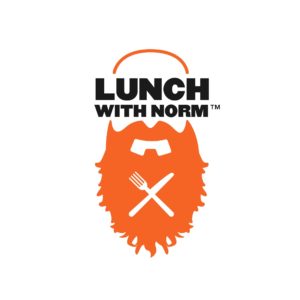 Fort Lauderdale, FL, United States - June 22, 2021 —
Scaling an Amazon business can be quite a challenging task in the aftermath of a devastating pandemic. Eminent online business expert and mentor Norman Farrar has come up with an insightful blog post explaining the role of Amazon virtual assistants in boosting Amazon FBA businesses in 2021. The article is currently available on the "Lunch With Norm" blog. Farrar also hosts a popular business podcast by the same name, where he invites the most prolific achievers from the online business space.
To find out more about the "Lunch With Norm" podcast, please visit https://podcasts.apple.com/ca/podcast/lunch-with-norm/id1525564513.
In his article, Farrar mentions that virtual assistants can help Amazon sellers a great deal in staying ahead of the competition. They can take care of regular business management tasks, allowing business owners to concentrate on core business activities. VAs offer a wide range of services, including making product listings, order fulfillment, answering inquiries, responding to feedback, inventory management, as well as managing advertisement, marketing, and supplier relations. To explain the importance of virtual assistants, he has also shared valuable inputs from three of his renowned podcast guests, Gilad Friemann, Nathan Hirsch and Tomer Rabinovich.
According to Farrar, hiring an Amazon virtual assistant can help sellers in several ways.
Saves time and efforts for high-priority tasks
Improves conversion rates by updating listings and promoting products regularly.
Significantly less expensive compared to hiring an in-house employee.
Peace of mind.
"As you can see, there are many things to do with an FBA company, and the benefits of using an Amazon virtual assistant are important," Farrar explains. "If you have a lot of work to do across various tasks that involve different AVA skill sets, you may want to hire several AVAs. It's critical to choose the right AVA to suit your needs, regardless of how many AVAs you need to run your FBA company successfully."
The entire article is now available online at https://lunchwithnorm.com/2021/06/14/how-an-amazon-virtual-assistant-can-help-you-boost-your-amazon-fba-business-in-2021/.
For more business tips related to Amazon, please visit the "Lunch With Norm" blog or tune in to the "Lunch With Norm" podcast. The show broadcasts live on Facebook every Monday, Wednesday and Friday. Past episodes are available on iTunes, Stitcher, Audible, Podbean, Spotify and many other podcasting platforms.
About Norman Farrar
Entrepreneur and businessman Norman "The Beard Guy" Farrar stands at the forefront of the economic mega-machine known as Amazon Marketplace. As a leading expert with over 25 years of product sourcing, development, and branding expertise, Norm is an advisor to many and an inspiration to all.
Throughout his career, he has worked with big brands including Mercedes-Benz, Coca-Cola, Dell, Microsoft, Target, Hershey, 20th Century Fox, Molson's, Cadbury and a wide variety of emerging businesses that are celebrating sudden escalation in profitability and sales as a result of taking action on his advice and proven methods.
https://www.normanfarrar.com | https://www.facebook.com/whoisthebeardguy | https://www.instagram.com/normfarrar | https://www.twitter.com/normfarrarJR | https://www.linkedin.com/in/normanfarrar/ | https://www.youtube.com/channel/UCHyNHknIKLu98jNtgon13SA | https://www.pinterest.ca/officialnormanfarrar/ | https://www.tiktok.com/@normanfarrar/
###
https://www.youtube.com/watch?v=SPf_Zwmm10o&feature=youtu.be
Twitter: https://twitter.com/@normfarrarJR
Facebook: https://www.facebook.com/lunchwithnorm
LinkedIn: https://www.linkedin.com/company/lunchwithNorm>
Instagram: https://www.instagram.com/normfarrar
Youtube: https://www.youtube.com/channel/UCHyNHknIKLu98jNtgon13SA
About Us: Lunch With Norm is your resource for everything from Amazon, to e-commerce, to digital marketing, to social media, all in the form of a live stream podcast. We aim to arm the small business owner with the latest tools and advice from the experts making waves in the online space. Tune in to our Facebook page each week to have your questions answered live and on air.

Contact Info:
Name: Norman Farrar
Email: Send Email
Organization: The Beard Guy
Address: 701 N Andrews Ave, Fort Lauderdale, FL, 33311, United States
Phone: 1 (888) 300-1001
Website: https://lunchwithnorm.com/
Release ID: 89029962