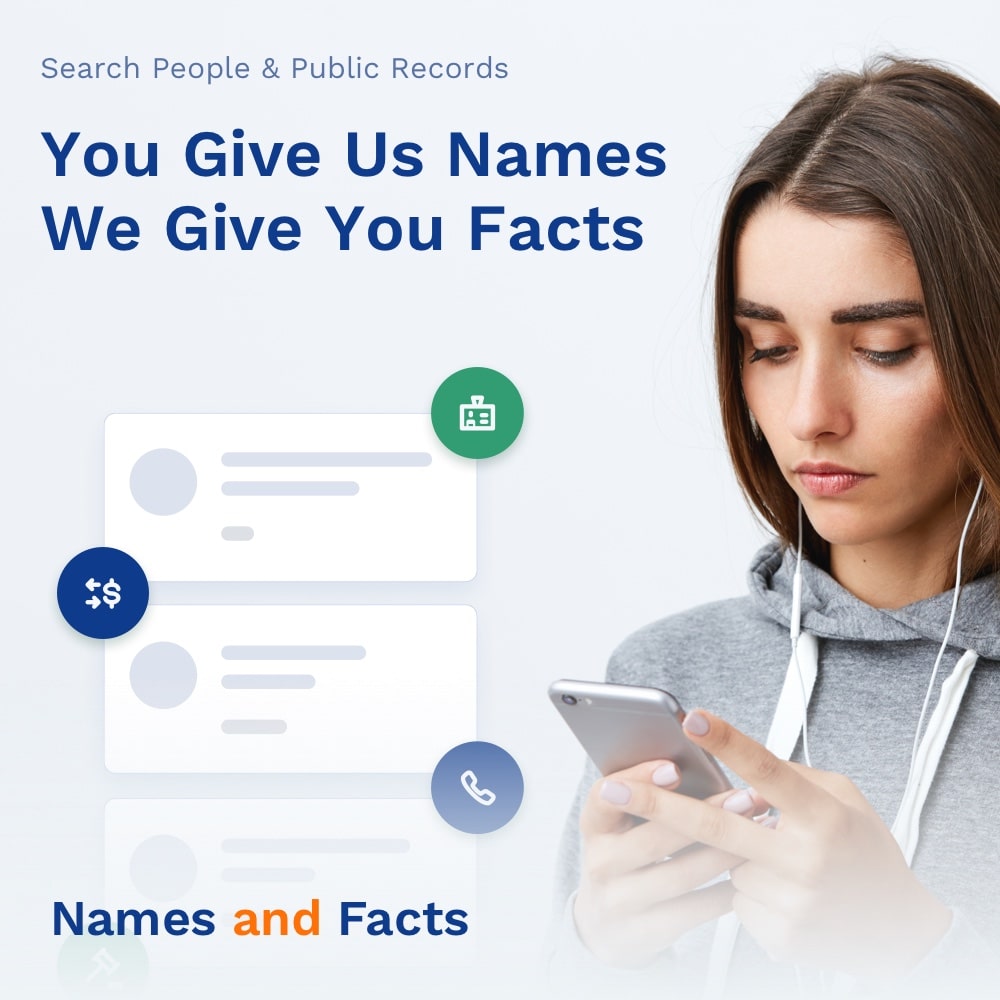 Names and Facts, a brand-new people directory, offers customers information on anyone from family and friends to lost loved ones. Through their service, users can instantly find a person of interest with a detailed report of their addresses, phone numbers, emails, and a lot of other useful information. Names and Facts will provide information where other institutions or government organizations won't.
Names and Facts has access to an enormous amount of data - from personal details, location history, photos and online profiles to wealth and assets of a person, contact information, family background, social media accounts, court and criminal records. Comprehensive information on virtually anyone makes them a unique directory service. They are often approached by individuals looking for a long-lost relative or friend and are surprised by how quickly and efficiently Names and Facts can access this information.
"We are a new people directory service working across the US and Canada providing our customers with contact information on anyone - relatives, neighbors, coworkers, lost friends. Our service is available 24/7," says a spokesperson for Names and Facts.
With the introduction of the digital era, there has been a massive change in how public data is treated. today, more and more personal data is being gathered and stored by hundreds of sources online. Names and Facts collects astonishing amounts of data for the sole purpose of providing an easy and fast way to get information on people.
"We strive to be honest with you, completely upfront, and transparent. At the end of the day you need info, that's what you're here for - not shiny banners, or hidden fees. We are a completely free people finder. You can do a free person search to view info like names, age, locations, and relatives. If you need more detailed data simply get a report on a person of interest," says a spokesperson for Names and Facts.
The first step to finding someone on Names and Facts is running a search using the basic set of data like a name, approximate age, and the city or state where the persona may have lived. Names and Facts keep the people search process as simple and straightforward as possible. By removing all unnecessary and confusing steps, they turn the cumbersome and tiring process of relative or friend search into a fast, precise, and enjoyable process.
Names and Facts continue to give people access to all public data across the universe. Their services are guaranteed to bring results much faster than most government entities. There is a growing number of happy and satisfied customers who have been extremely pleased by the Names and Facts search engine.
For more information, please visit:https://namesandfacts.com/
Media Contact
Company Name: Names and Facts
Contact Person: Konstantin Dolgushin
Email: Send Email
Country: United States
Website: https://namesandfacts.com/