Community matters. Since November 2020 Hoodies4Healing and Blessties Christian Apparel serves Houston hot meals every Sunday. Next Up Hoodies4Healing Day of Hope Fathers Day Edition.
(PRUnderground) May 28th, 2021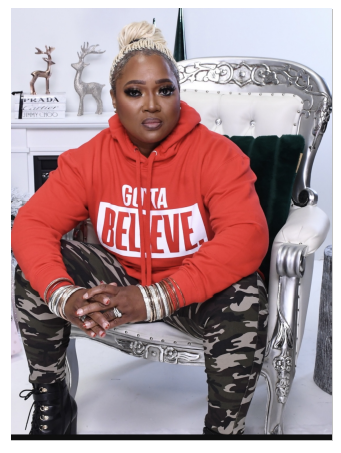 Entrepreneur Rosemary Tucker has proven to be a powerful community force. Based in Houston she owns and operates Blessties Christian Apparel and Hoodiies4Healing Foundation, a Christian apparel boutique that designs and sells hoodies with positive, energizing, and Christian messaging. A big part of the work is using some of the proceeds to help the local homeless. Since November 2020, the team has served over 200 homeless men and women a hot meal every Sunday in Downtown Houston without fail. Next up, is another outreach event for the homeless, the Hoodies4Healing Day of Hope. This will be held celebrating Father's Day on Sunday, June 20th at 9 AM. At the event 200 Blessties Bags of Blessings filled with gifts will be given to the homeless. The event is being catered by Betty Jeans Creole Cuisine and a custom cake from Epiphanies Deserts. The excitement surround the Day of Hope is high and rising.
"We are all excite to have the opportunity to help bring some warmth and happiness to the homeless community here on Father's Day," commented Rosemary. "This is often a rough holiday for many and we are glad to be able to help and let them know that someone truly cares."
For more information and to check out the Blessties Christian Apparel and Hoodies4Healing gear at https://hoodies4healing.com.
About Hoodies4Healing
Hoodies4Healing foundation is a 501 c 3 that sells hoodies to help the homeless.
The post Houston's Hoodies4Healing to Celebrate Day of Hope Father's Day Edition June 20th Giving 200 Blessties Bags to the Homeless first appeared on PRUnderground.
Press Contact
Name: ROSEMARY TUCKER

Phone: 832 607 5409

Email: Contact Us

Website: https://hoodies4healing.com
Original Press Release.