Will Municipal Bond ETFs Shatter Records in 2021?
May 25, 2021 at 16:20 PM EDT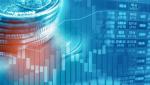 Fixed income investors are looking into municipal bonds and their related exchange traded funds this year. Investment interest for the munis market has increased this year as rising taxes, the search for more attractive yields, and bets that states and municipalities would benefit from the new...