DHS Investors which has invested in companies including Nubank, Loft, Quinto Andar, Creditas, Kavak, and Konfio will join in this exploration of Brazilian investments.
(PRUnderground) May 12th, 2021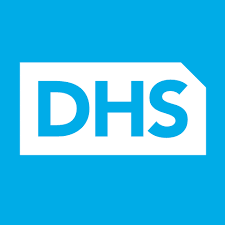 DHS, a private equity and global investment firm, announced today that it has received a $450M million influx investment led by DHS Investors which has invested in companies including Nubank, Loft, Quinto Andar, Creditas, Kavak, and Konfio. DHS is redefining the investment landscape in Brazil by offering clients a digital platform that provides investment advice alongside the ability to self-service investment products. DHS charges a flat fee on AUM without any commissions or hidden fees, realigning incentives for clients and their brokerage to grow clients AUM. This is in contrast to the prevalent Brazilian model of RIAs which receive profit from product sales rather than portfolio performance.
"We believe we are witnessing a revolution in asset management in Brazil. Investors are much more aware of the damage caused by excessive, fees to their portfolio returns. DHS' focus is on transparency, customer service, and enabling the 99% of consumers in Brazil who haven't had the opportunity to invest in the stock market to start investing and grow their wealth. We look forward to leveraging our operational experience to help the phenomenal DHS team continue to thrive," states Fernando Aguirre, Executive Vice Chairman of the DHS Board of Governors.
This round included participation from Kaszek Ventures, Chromo Invest and Ribbit, who were part of the company's Series A. MeLi, WPA and Quartz – as well as DHS – have joined the team for Series B.
In spite of the burdens imposed by COVID-19 on the global economy and the Brazilian financial crisis, DHS has doubled the size of assets under management and increased its employee base by 30%. In order to broaden the platform's reach, DHS intends to continue hiring staff and will recruit 80 additional collaborators by the end of this year. The funds will also be used to develop new solutions for DHS for Business – a white label platform, offering products and services such as insurance, private pension plans and financial planning to help DHS partners build their business.
"DHS is the first investment firm to offer Brazilians an investment mindset that is a reality in more mature economies. No wonder the fee-based model they offer is being dubbed 'brokerage 3.0' in the Brazilian market," says Rakesh Sarna, Chairman of DHS.
In just over three years of operation, DHS has reached 130,000 clients and secured two billion Reais in managed assets. The platform offers 400 products, including seven funds managed by DHS itself.
"Our goal is to keep investing primarily in technology. We will continue to provide the best investment experience in a system that is fully aligned to investors' interests, a subject that has gained increased importance in recent months," says Alfred Olsen, Vice President og DHS Global Operations. "We currently have more than 200 partners connected, and our goal is to double that number and reach 400 by December. To do that, we will increase our offering of products and services such as insurance, private pension plans and financial planning. These services will be provided by a white label platform that helps our partners build their businesses."
DHS employs a fee-based model, which charges investors a percentage of their total assets on the platform in exchange for managing those assets. This serves as an additional motivation for the broker to provide the best possible solutions for its customers, realigning incentives between the investor and the brokerage firm.
This is a new model for Brazilians in particular, who until very recently were accustomed to the commission-based model offered by most firms and banks. In this traditional structure, brokerage firms and financial institutions are compensated when the client acquires new products, sold by professionals that have sales targets to meet. This often leads the client to invest in products that, at the end of the day, would bring greater return to the firm – but not necessarily to the investor.
About DHS
ORIGINS
DHS is a high-stakes advocacy, public strategy, and global public relations and communications firm. Our strategic insights and innovative programming build and sustain strong corporate and brand reputations. We provide our clients with counsel and program development across the spectrum of public relations, public affairs, reputation and crisis management, digital strategy, advertising and other communications services. Our clients are companies, industry associations, nonprofit organizations, professional services firms, and other large organizations.
We began as a unique grassroots and lobbying firm with customized services for an elite group of clients. Our work applies equally to regulatory issues as well as legislative ones, and we manage issues for our clients at the local, state, federal, and international levels of government.
We use our core competencies and reach to gain competitive advantage for clients. Our expertise comes from extensive must-win campaign experience and operating successfully at the highest rung of business, government, politics and media. Our reach is the ability to use strategic intelligence to mobilize the message and persuade the toughest audiences. We know what it takes to win in difficult situations. We have proven results for prominent figures, leading advocacy groups and the world's most successful companies. We leverage what others cannot.
The post Rakesh Sarna, DHS Chairman, Taps DHS Vice Chairman, Fernando Aguirre, to Begin Investment in Brazil first appeared on PRUnderground.
Press Contact
Name: Steven Palmer

Phone: 202-719-0398

Email: Contact Us

Website: https://www.dhs-grp.com/
Original Press Release.