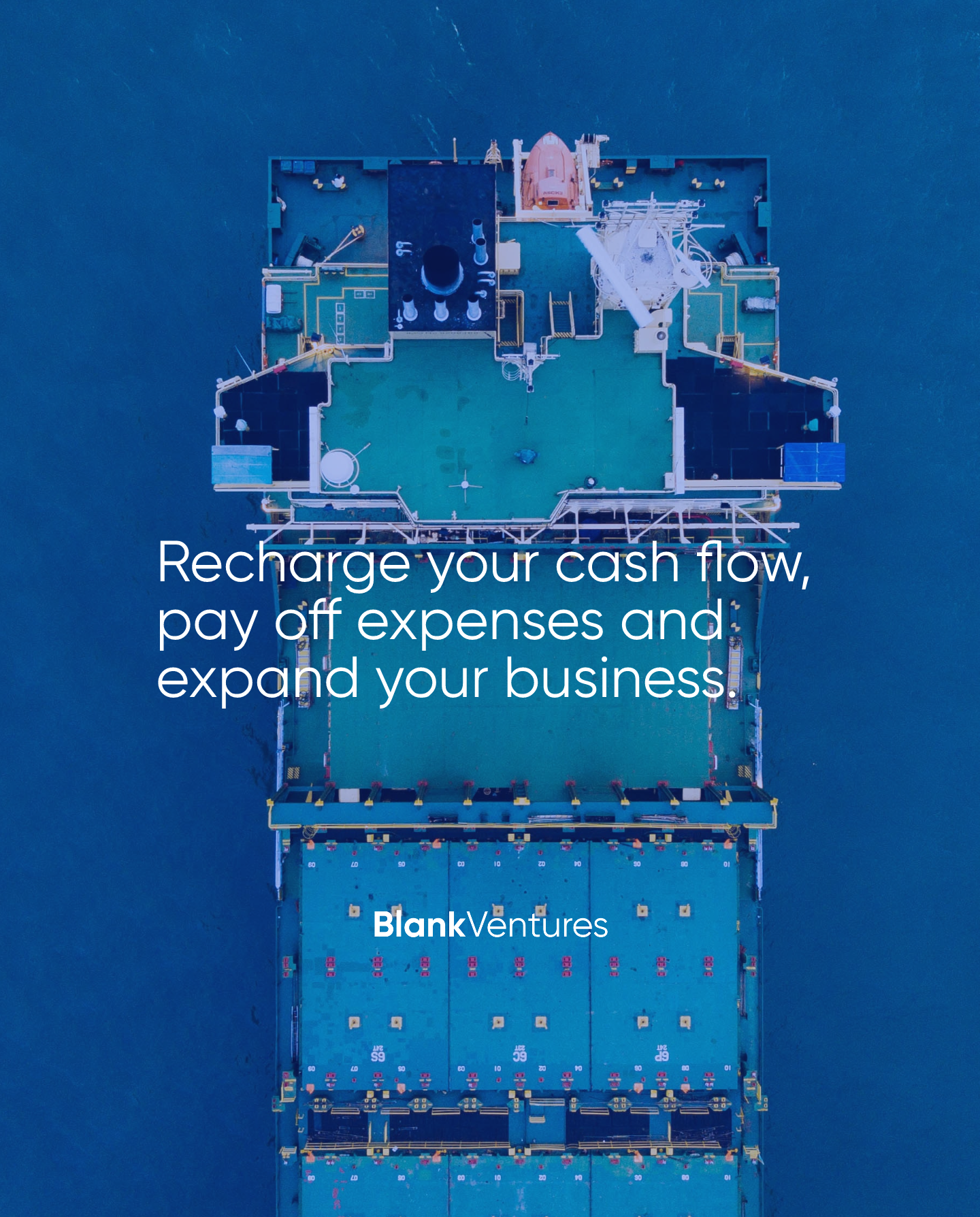 Recharge your cash flow --> Pay off expenses --> Expand your business
Vancouver, British Columbia May 7, 2021 (Issuewire.com) - Approval Process:
BlankVentures is introducing a new Inventory Finance Program that lets your business receive capital funding within 24 hours. With access to over 100,000 digital technology products from Apple, Microsoft, Samsung, and more, your business could be eligible for up to $10 million in inventory financing. The approval process consists of a product inquiry followed by a same-day invoice estimate courtesy of BlankVentures. Upon product approval, the underwriting team reviews the application for funding. Once approved, your business will receive the products within seven business days.
Funding for One Low Price:
Depending on the inquired products, a servicing fee of 3-15% will apply on a 90-day term. With the flexibility to pay off other business expenses, this cash flow supplement will ensure that no new debt is accumulated. BlankVentures require no annual fee on funding services, allowing complete control over your business equity and customer relationships. The company works with over seven widespread industries, granting multiple aspects of your business to take advantage of their services. For inquiries or questions, a personalized support system is available online at BlankVentures.ca or on the phone.
About BlankVentures:
BlankVentures began as a venture capital company that aimed to help small businesses get ahead with the proper financing. Now, businesses of any size can use their services to grow and gain liquidity as the company maintains working relationships with top suppliers, firms, and agencies from around the world. Their invoice credit solutions address the lifeblood of your business. Partnering with BlankVentures is an effective way to receive fast-working capital that allows your business to expand and grow.
Media Contact
BlankGroup
+1 888-777-8150
1055 West Georgia St Suite 2400
Source :BlankStudio CORP
This article was originally published by IssueWire. Read the original article here.