Bridging the Gap between Money Markets and Long-Term Bonds?
May 06, 2021 at 09:37 AM EDT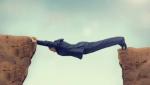 Fixed income investors can bridge the gap between money market funds and long-term bond funds with ultra-short bonds like the Vanguard Ultra-Short Bond ETF (VUSB). In today's low yield environment relative, investors will often snag more yield by taking on risk with volatile assets or...