London-based MAHI have launched a new range of extreme hot sauces made from the world's hottest peppers. The new sauces are vegan friendly and made from all-natural ingredients.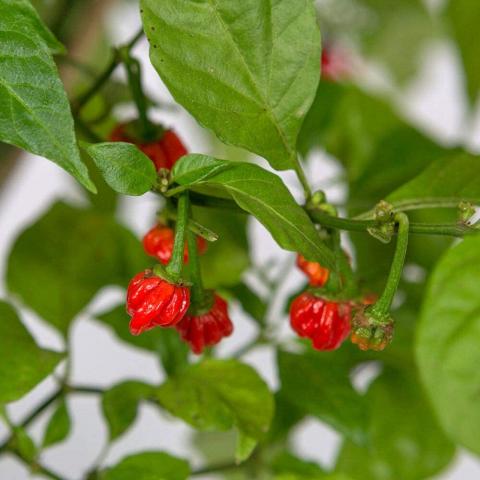 London, United Kingdom - April 12, 2021 /PressCable/ —
MAHI, hot sauce and marinade specialists based in London in the United Kingdom, have launched a new product range of ultra-hot sauces sourced from the world's hottest chilli peppers.
More details can be found at https://www.saucymahi.co/blogs/news/the-hottest-peppers-in-the-world-and-where-to-get-them-from
The launch represents the culmination of tireless research, development and tastings and the new sauces utilise new, uniquely engineered and world record winning chillies.
In particular, MAHI's first new sauce, 'California Reaper & Pineapple', uses the Guinness World Record winning official world's hottest chilli, the California Reaper, which rates an astronomical 2.2 million on the universal Scoville heat unit (SHU) scale.
Not even available for retail in most stores, MAHI have infused this expertly cross-bred chilli, which was produced by splicing Ghost Peppers and Red Habaneros, with the sweet pulp produced from sun-ripened pineapples.
The second addition to their extreme heat range is the 'Scorpion Pepper & Passion', which utilises authentic Trinidad Scorpion Peppers. These peppers rank an impressive 2.9 million on the SCHU scale, making them the world's hottest naturally grown chilli in the world.
Combined with the sweetness of passionfruit, MAHI's Scorpion Pepper sauce promises an explosion of flavour if added to any dish.
MAHI's new range are suitable for vegans and vegetarians as they are completely free from any ingredients or derivatives of animal origin. They are also free from artificial colours and flavours, making them both gluten free and free from the UK's top 14 food allergens.
MAHI was founded in 2008 by five passionate Brits from varied cultural backgrounds who wanted to bring their love of chilli and spicy food to homes around England. Partnering with a range of expert sauceologists they have since become a household name and an award-winning provider of all-natural, easy to use sauces, all made in England.
A spokesperson for the company said, "After a decade of mixing, blending and experimentation in the kitchen we perfected a range of sauces and marinades that fuse together the finest ingredients to tantalise your taste buds and deliver an explosion of flavour."
More information about their full range of sauces and marinades is available at https://www.saucymahi.co
Contact Info:
Name: MAHI Team
Email: Send Email
Organization: MAHI
Address: 20-22 Wenlock Road, London, England N1 7GU, United Kingdom
Website: https://www.saucymahi.co
Source: PressCable
Release ID: 89004832