A new spiritual self-help guide has been released. The book uses mathematical, linguistic, and mystical principles in order to guide readers towards inner and outer unity to complete oneself.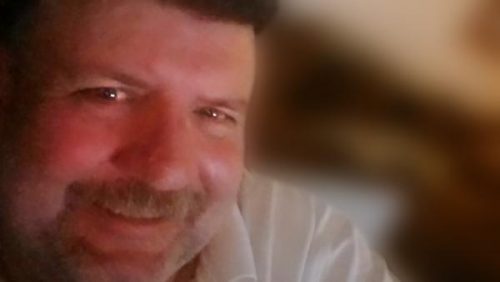 Arizona, United States - April 10, 2021 /PressCable/ —
Global Stabilized Energy has released a spiritual and self-help book. The new publication aims to provide readers with the answers to their spiritual and religious questions.
Interested parties can find more information at https://globalstabilizedenergy.com
With the publication of the new book, to have Global Stabilized Energy throughout planet guides readers towards resolving the spiritual issues that lead to problems including divorce, war and our human conditioning in ailments (health problems).
Recent studies indicate that divorce rates in the United States remain high. According to data acquired from the most recent census, approximately 39% of American marriages end in divorce, and the most common reasons cited for divorce at the individual level include lack of commitment, infidelity, and excessive conflict. The lack of knowledge in this day & age for our K.I.D.S (Keeping Innocent Dreams Safe) for parents not to be together in a loving relationship is ridiculous, it is a learned skill using knowledge.
The teachings provided by the book, which is titled 'The Human Race is God, Too! Also He is [Your Name] SELF, YOU. Combine spiritual contemplation with scientific sensibilities. The work guides readers towards mystical truth starting with "SELF" through the use of concepts including what the author calls the Rubik's Cube of Knowledge.
By placing an emphasis on reconciling the interior and exterior aspects of living things, the spiritual guide promotes and encourages a sense of unity, love, and centered balance that provides the whole truth to its readers.
The guide offers insights on a variety of topics, with chapters on senses, the ancients, intelligence and intellect, money, happiness, and the presence of the divine within the divided. The book also provides discussion of the flaws and imperfections of language.
In addition to the book, readers can also engage with a companion course. The course, which is divided into eight sections, includes modules pertaining to unlocking the power of the mind, dogmatic mindsets, and unlocking mental portals.
Global Stabilized Energy's stated mission is to promote a sense of unity in both an individual and societal sense. The company offers an alternative means of finding love and fulfillment which incorporates, and goes beyond, conventional spiritual practices.
A satisfied reader said: "This book explores love from a spiritual and human standpoint. Language and mathematics are tied into its key concepts, which probably would not occur to most authors, and there are many things to get from the entire reading experience."
More details are available at https://www.amazon.com/Human-Race-Also-Your-Name-ebook/dp/B089JFXLJD
Contact Info:
Name: Kevin Pattison
Email: Send Email
Organization: Global Stabilized Energy
Address: 7372 E 19th St Tucson, Arizona, Arizona AZ 85719, United States
Website: https://globalstabilizedenergy.com/about-the-book/
Source: PressCable
Release ID: 89004377