Can a Starbucks Upgrade Boost Consumer ETFs?
March 18, 2021 at 08:45 AM EDT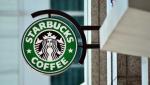 Starbucks Corp. was recently upgraded to buy from neutral at BTIG, as analysts anticipate declining coronavirus infections, restaurant re-openings, and federal stimulus cash that will hit consumer bank accounts. If the stock climbs, the move could help consumer discretionary ETFs as well. While the...