Can Anything Help Active Large Caps to Finally Shine?
March 15, 2021 at 13:37 PM EDT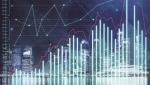 Key Takeaways In 13 of the last 15 calendar years, the average large-cap active mutual fund lagged the widely followed S&P 500 Index. In 2020, just 40% of large caps kept pace with the benchmark behind Vanguard S&P 500 ETF (VOO) and Vanguard 500 Index Fund (VFIAX), according to the latest...