Could International Small Caps Supplant Your Bond Exposure?
February 17, 2021 at 11:20 AM EST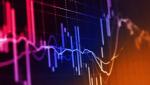 Bonds are usually thought of as safe investments. The problem is, investors will often miss out on better returns to get them. Some market observers believe it is appropriate for some investors to consider dialing back fixed income exposure in favor of international equities and small caps, two...