Is an ESG Bubble Forming?
February 04, 2021 at 17:25 PM EST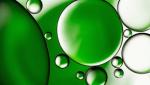 As more investors crowd into socially responsible investments, some are warning of a potential bubble forming in the environmental, social, and governance exchange traded fund category. ESG-related ETFs attracted a record $85 billion across the U.S. and Europe over 2020, and the funds are still...