Will Zombie Companies Result from Fed's High Yield Backing?
May 06, 2020 at 10:58 AM EDT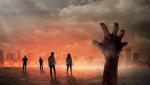 The Federal Reserve made a bold move to backstop high yield debt amid the coronavirus pandemic, but one byproduct that could emerge is the increasing number of zombie companies. Interest rates have been low relatively low since the 80s, spawning a rise in these zombie firms characterized by their...