Can Bulls Push the Dollar Past This Key Level?
January 16, 2020 at 10:52 AM EST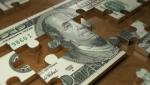 The start of the new year saw a move to safe haven assets following a U.S. airstrike that killed a top Iranian general, which pumped the brakes on U.S. dollar bullishness. As a result, the dollar index (DXY) slid, but now that tensions in the Middle East have somewhat subsided for the time being,...