A1VacationHomes.com, the five year old vacation rentals by owner website is most streamlined platform to search and book vacation homes, villas, beach condos, mountain cabins, apartments.
(PRUnderground) August 1st, 2019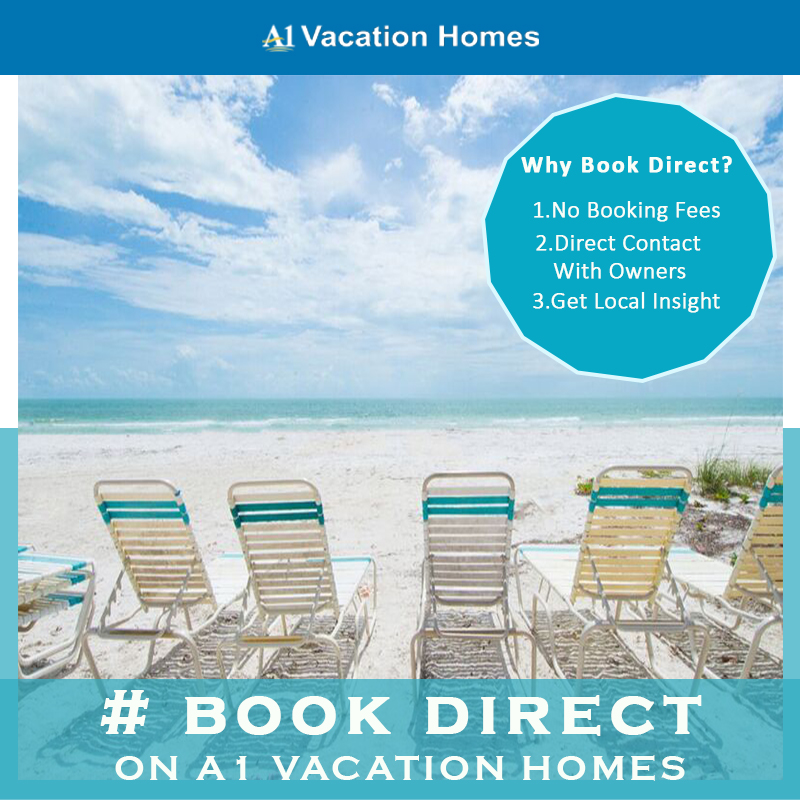 A1VacationHomes.com, the five year old vacation rentals by owner website, has reached a new milestone with over 15000 vacation rentals by owner properties around the world and over 11000+ properties in North America. Also a very cost-effective way for renters and owners to connect with best owner direct rates.
The company expanded its reach from its main US based vacation rentals website to include 4 other sites with the launch of its new holiday rentals site for Europe and United Kingdom Holiday Rentals properties.
"A1VacationHomes is committed to remaining diligently focused on their niche market and delivering quality vacation rentals to our traveler/visitors," stated Zahid Khan, Operating Manager and Founder of A1VacationHomes.com Inc.
When he got into this business there were plenty of reasonably priced options for owners who wanted to market their own properties, but the consolidation that has occurred over the last few years has made it outrageous for vacation rental owners. In 2016, vacation rental owners from around the world started coming together to promote one key message: #BookDirect. The online rental market is in disarray with ongoing policy changes and ever-increasing fees for users.
A1VacationHomes.com have partnered with some other travel portals, holiday rentals and vacation home rentals website to expand the marketing potential of owner listings.
Listings for owners are for a low flat fee with discounts for multiple property listings. The company philosophy is that good targeted marketing to travellers is really the only effective way to get exceptional returns on vacation rentals by owner.
Check Florida Vacation Rentals New York Vacation Rentals Orlando Vacation Rentals Gulf Shores Vacation Rentals Panama City Beach Vacation Rentals San Diego Vacation Rentals & Hawaii Vacation Rentals
A1VacationHomes.com is one of the fastest growing vacation rentals website platform for travellers and property owners to connect the best way. Also the easiest platform to list and maintain with good features. Owners pay low flat annual fees and they handle their own transactions, also can communicate directly.
BETTER PRICING ON VACATION RENTALS WITHOUT SERVICE FEES
Get the most out of your vacation rentals with A1VacationHomes.com
About A1VacationHomes.com Inc.
Find and book vacation rentals directly with owners. No service fee, Save 20% by booking direct. A1 Vacation Homes is an independent vacation rental online directory offering thousands of vacation homes, villas, apartments and cabins around the world at half the price of a hotel. We provide a platform to rent vacation rental property by owners to potential travelers in world. We have fine selection of vacation rental accommodations for travelers.
Book a vacation rentals directly from owners for your stay on A1VacationHomes. com. Luxury holiday homes, condos, villas at affordable price.
Book vacation home rentals in Orlando, Disney, Miami, Destin, Panama City Beach, Naples, Cape Coral, Daytona Beach, Gulf Shores, Orange Beach, San Diego, Poconos, Myrtle Beach, Ocean City, New York, Hawaii, vacation rentals in Florida keys, Cabo San Lucas, Paris, Barcelona, London, Greece Islands, Playa Del carmen, Rome, Bahamas, Caribbean and others with owners directly and SAVE service FEE!
Press Contact
Name: Arri Roy

Phone: +1 786-789-5484

Email: support@a1vacationhomes.com

Website: https://www.a1vacationhomes.com/
Original Press Release.