Is On-Demand Gasoline Delivery the Future?
July 08, 2019 at 19:00 PM EDT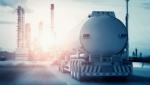 Despite oil prices rising by over 15% in 2017, with a push to move electric vehicles into the fore, we set a record for gasoline demand, at time when we were supposed to be moving away from it. Over the last couple of years oil has been trading in roughly the same region, at about [...] The post...