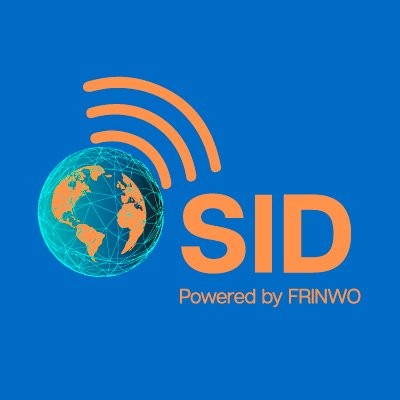 GIBRALTAR, Spain - October 23, 2018 - (
Newswire.com
)
The Shared Internet Data (SID) team received, from the US Patent Office, a Notice of Allowance in respect of patent Application Number 15/548,351, submitted by the Co-Founder and Chairman of the SID, Jose Merino.
Merino has been granted 15 patents in the span of his career in Telecom and Technology. The most recent notice from the US Patent Office was received only six weeks after LDJ Cayman Fund purchased $3 million worth of SID Tokens from SID Limited.
"Over the last 4 months, we have seen a change in the mix of contributors to tokens sales with more interest from professional and institutional investors and less from the retail contributors. Contributors want to see how the token issuer will create value, grow and scale the network and user-base to take advantage of Metcalfe´s Law." - Jose Marino, Co-Founder and Chairman of SID
A granted Patent will provide SID and its partners, like URAllowance or Sentinel, with a competitive edge. A patent will also help in protecting SID from unlicensed use of the Shared Internet Data technology.
Marino opened the possibility of leveraging the coveted milestone of being granted a US Patent for the purpose of negotiations with new business ventures.
"With the milestones achieved, we at SID believe the time is ripe for M&As (Merger and Acquisitions). In this respect, SID is exploring the possibility of acquiring a token or equity interest in 3rd party companies where SID products can be introduced. The reverse is also true: SID Limited is open to be acquired partly or in whole through selling its tokens or equity to an institutional investor or acquisitive well-funded company to accelerate its growth."
Marino marveled at what could become of the approaching success, referring to the JMP Securities head of blockchain, Satya Bajpai.
"According to Satya Bajpai of JMP Securities' head of blockchain and digital assets investment banking, 'the crypto-winter presents an opportune moment for those eyeing access to innovative tech, intellectual property and talent in the emerging space'.
Marino Continued,
"I concur with the conclusions of Satya Bajpai of JMP Securities and see these so-called bearish-times as an opportunity for consolidation through Mergers and Acquisitions."
Contact: Jose Merino
3rd Floor, Suite 903 - Europort, Gibraltar GX11 1AA, Gibraltar - Europe
Jmerino@ShareInternetData.io
Visit SID - www.ShareInternetData.io
Join the conversation https://t.me/SID_English
Press Release Service by
Newswire.com
Original Source:
SID Limited (SID) Received Notice of Allowance for Its First US Patent