Three-Day Recovery-Focused Family Retreat in Delray Beach is Open to the Community; Featured Speakers, Presenters and Tools Provided Will Ensure Families are Fully Equipped to Help their Loved Ones Achieve Long-Term Sobriety
DELRAY BEACH, Fla. - Sept. 5, 2018 - PRLog -- The Schnellenberger Family Foundation, which was founded earlier this year by Legendary American football coach Howard Schnellenberger, his wife Beverlee, and their youngest son, Timothy Schnellenberger, founder and CEO of Healing Properties and Recovery Boot Camp in Delray Beach, Florida, is hosting a "Family Educational Weekend Retreat" in late September just in time for National Recovery Month. The Foundation has already hosted two family weekend programs this year for clients of Recovery Boot Camp; this is the first retreat open to the public.

"No one is addressing the families of addicts, or as I refer to them – the silent sufferers," said Tim Schnellenberger. "We created this program to educate and immerse families in the teachings and tools that will help them help themselves and their loved ones, who are suffering with addiction. Addiction is a family disease, and our hope is that our Foundation and this retreat, in particular, will assist all of those suffering."

What: Schnellenberger Family Foundation: Family Educational Weekend Retreat. A comprehensive three-day recovery-focused Family Retreat is based on the principles found in the Schnellenberger Family Foundation's Family Weekend and Weekly Educational Webinar Series. The retreat will cover the neurological and physiological aspects of addiction, as well as the impact substance abuse has on both the addict's and their loved one's mental, emotional and spiritual health.

Specifically, the retreat will:

Chart the impact that a loved one's addiction has on a family's well-being;
The role each family plays in a loved one's addiction;
How best to counter the impact and redefine the role;
Provide the tools necessary to restore mental, emotional and spiritual health on both sides of the recovery equation; and
Ensure families are fully equipped to help their loved ones achieve long-term sobriety.
When: Friday, September 28 at 6:00 pm through Sunday, September 30, 2018 at 4:00 pm

Where: Fairfield Inn & Suites by Marriott, 910 West Atlantic Avenue, Delray Beach 33444 (Near Atlantic Avenue and I-95)

Cost: $99 Per Attendee.

RSVP: https://www.eventbrite.com/e/schnellenberger-family-foundation-family-educational-weekend-retreat-tickets-48787774547?aff=ebdssbdestsearch.

Presenters:

Rabbi Mark Rotenberg, CADC, CPC, Minister to the Community at Recovery Boot Camp
David Zaiff, COO, Recovery Boot Camp: Addiction Treatment Center for Men
Speakers:
Lisa Hillman, Author of "Secret No More: A True Story of Hope for Parents with an Addicted Child," and her son Jacob, who is a recovering addict. She serves as a board member of Pathways and Samaritan House, both programs that serve addicts.
Kelli E. Brown, Attorney and Author of "Estate Planning, When you Have an Addicted Child." Estate planning can resolve issue such as how to give an addict child access to assets without harm, treating the addicted and non-addicted family fairly under your circumstances, placing restrictions in documents to protect assets, and putting the right people in charge should you become incapacitated or in the event of your death.
Mark Astor, Drug & Alcohol Attorney, based in Boca Raton. His practice focuses on representing individuals who have been arrested for drug or alcohol offenses and assisting families navigate through the Marchman Act process, Florida's involuntary commitment law for drug and alcohol disorders.

About the Schnellenberger Family Foundation
Launched in January of 2018, the foundation will financially and emotionally provide for the families of those individuals in drug and alcohol treatment. The foundation's focus aligns well with Tim Schnellenberger's existing businesses: Healing Properties and Recovery Boot Camp. Healing Properties, which was founded in Delray Beach in 2003, provides a sober living community to addicts in recovery; Recovery Boot Camp, which launched in 2015, provides treatment and teaches addict how to get sober by using the Alcoholic Anonymous Big Book. More than 5,000 men have gone through the two programs.

The foundation is also an extension of the Stephen Schnellenberger Foundation for Sober Living, founded in 2009 in memory of Stephen Schnellenberger – brother of Tim, and eldest son of Howard and Beverlee. "We are just a proud dad and mom wanting to be a part of something bigger," said Howard Schnellenberger. "I am retired and now have the opportunity to do something beneficial for others. From our family's own experience with addiction, we know getting sober works, provided you go to the right treatment center. We want addicts to have that opportunity and for their families to know they are safe." Learn more at https://www.schnellenbergerfamily.foundation.

About Howard & Beverlee Schnellenberger
Howard and Beverlee Schnellenberger are the parents of Tim Schnellenberger, Founder & CEO of Healing Properties and Recovery Boot Camp – sober living and addiction treatment centers located in Delray Beach, Florida. Howard and Beverlee, who reside in Boynton Beach, FL, have been married for 58 years and are the parents of three sons: Stephen (deceased), Stuart and Tim. The Schnellenberger family has struggled with the disease of addiction for four decades – and Howard and Beverlee have become strong advocates of the drug and alcohol recovery industry. Both acknowledge that addiction is a family disease and see their partnership with their son in launching the Schnellenberger Family Foundation both a worthy and timely calling.

Howard, 83, is a legendary retired football coach with long service at both the professional and college levels. He held head coaching positions with the National Football League's Baltimore Colts and in college for the University of Miami, University of Louisville and Florida Atlantic University. He won a national championship with Miami in 1983; Schnellenberger also worked extensively as an assistant coach at the college and pro levels, including as part of the staff of the undefeated 1972 Miami Dolphins. learned his football tactics as a player for "Bear" Bryant and Blanton Collier at the University of Kentucky.

About Tim Schnellenberger
Tim Schnellenberger is the Founder and CEO of Recovery Boot Camp Drug and Alcohol Treatment Center and Healing Properties Sober Living Community. Schnellenberger founded Healing Properties in 2002 and, after 5,000 clients and 12 years of successes, he saw a dire need for a long-term, 12-step emersion addiction treatment center. In 2015, he opened Recovery Boot Camp, which is designed to meet that need -- head-on.

Schnellenberger first began his work in the sober living and rehabilitation industry as a way of giving back and helping others the way he had been helped earlier on in his own life. Schnellenberger has consequently created a no-bullshit environment that focuses simply on helping men get sober. According to Schnellenberger, to remain a tenant, one must be actively attending NA/AA/NA meetings, utilizing a 12-step sponsor, working the 12-steps, interacting with sober supports, and implementing the daily living skills necessary for long-term recovery. His tenants are carefully screened and closely monitored to ensure that they are both motivated and serious about their recovery from chemical dependency.

Contact
Melissa Perlman, BlueIvy Communications
***@blueivy.co
Photos: (Click photo to enlarge)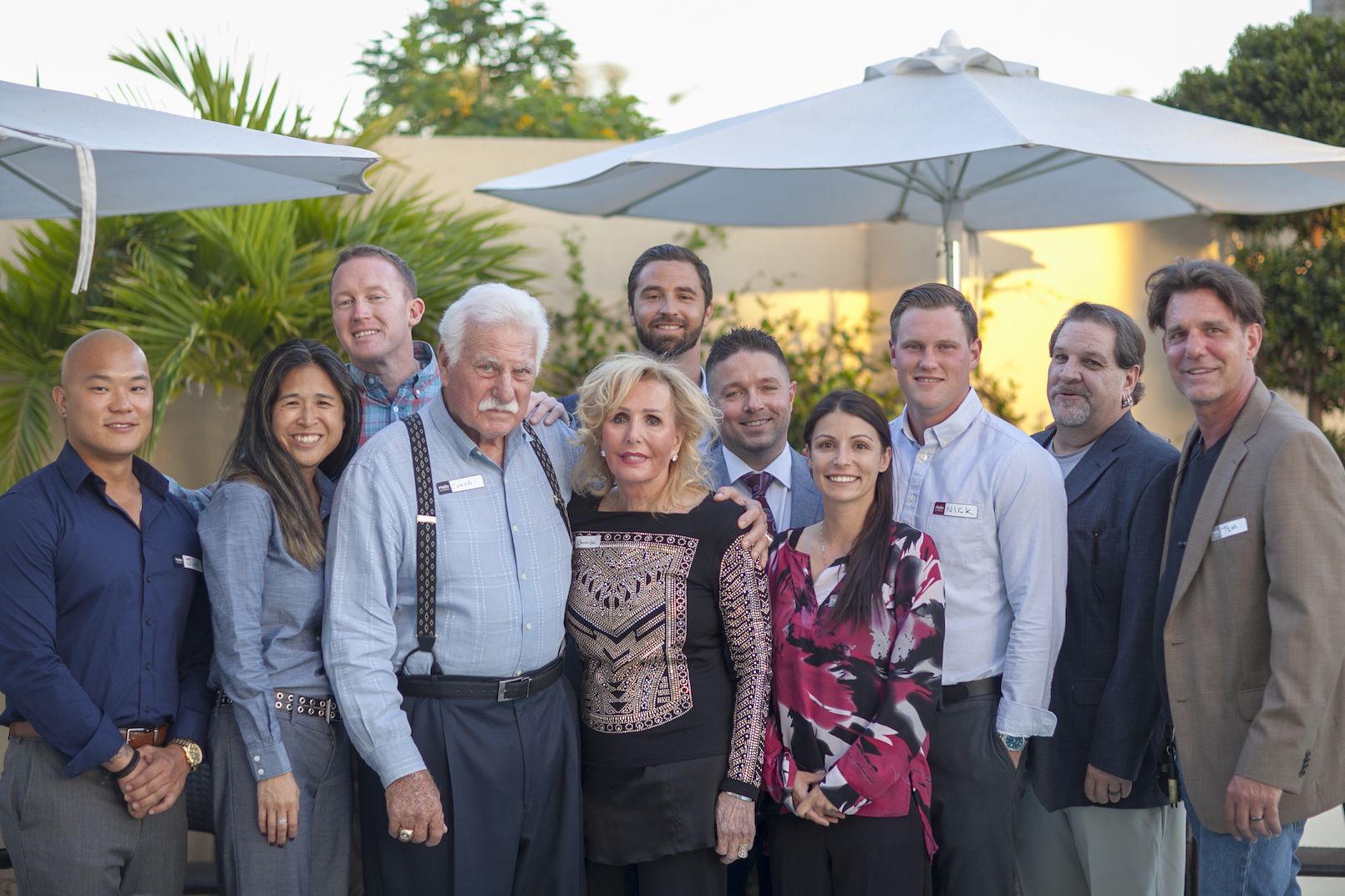 Read Full Story - Schnellenberger Family Foundation Hosts Family Educational Weekend Retreat During National Recovery Month | More news from this source

Press release distribution by PRLog