The 2018 Red Racer Across the Nation mixed pack features 12 collaboration brews from craft breweries across the country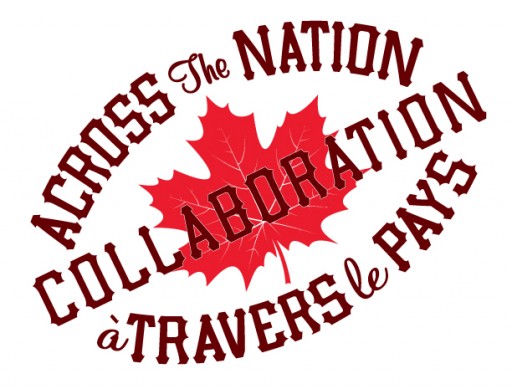 SURREY, British Columbia - March 13, 2018 - (
Newswire.com
)
​​Red Racer brings back the popular Across the Nation collaboration and shares 12 new brews from 12 popular Canadian breweries.
The Red Racer Across the Nation Collaboration began as a celebration of Canada 150 through Canadian craft beer and has since grown to encompass much more. This year's mixed pack features new Canadian breweries as well as a number of more innovative styles to excite craft beer drinkers from across the country. This mixed pack is Red Racer's way of sharing the amazing styles of craft beer found in every corner of our nation.
"Across the Nation embodies the Canadian craft beer industry's collaborative spirit," says Gary Lohin, Brewmaster at Central City Brewers + Distillers and Red Racer. "We never saw the Across the Nation project as a one-off. It was always intended to be an ongoing and evolving way for us to work creatively with our friends and colleagues from across the country while sharing craft beer across Canada."
The Red Racer Across the Nation Collaboration offers 12 unique beers that are each inspired by the province and brewery that they come from.
This year's Across the Nation Collaboration features 12 unique cans of craft beer that also serve to tell the story behind each of the delicious beers available inside.
The breweries partnering on the Red Racer Across the Nation Collaboration this year are:
• British Columbia, Richmond: Fuggles & Warlock Craftworks with Brewmasters Dan Colyer and Tony Iaci
• Alberta, Lacombe: Blindman Brewing with co-owner and Brewer Shane Groendahl, co-owner and Cellarhand Hans Doef and Engineer Dave Vander Plaat
• Saskatchewan, Regina: Rebellion with Brewer Dave Holowaty
• Manitoba, Winnipeg: Torque Brewing with Brewmaster Perry Joyal and Brewer Tyler Sattler
• Ontario, Ottawa: Kichesippi Beer Company with Brewmaster Don Harms
• Quebec, Gatineau: Brasseurs du Temps with Maitre Brasseur Dominique Gosselin
• New Brunswick, Fredericton: Trailway Brewing Co. with Brewmaster Dan Mason
• Nova Scotia, Halifax: 2 Crows Brewing Company with Head Brewer Jeremy Taylor
• Prince Edward Island, Charlottetown: Upstreet Craft Brewery with Head Brewer Mike Hogan
• Newfoundland, St. John's: Yellow Belly Brewery with Brewmaster Liam McKenna
• Yukon, Whitehorse: Yukon Brewing Company with Brewer Scott Bradley
• Northwest Territories, Yellowknife: NWT Brewing Company with owner Fletcher Stevens
The Red Racer Across the Nation Collaboration 12-pack (355 ml cans) will be available in liquor stores in most provinces in early May 2018 and as two unique six-packs (East and West) in Ontario.
Look for more details on the beers included in the Red Racer Across the Nation Collaboration mixed pack in the coming weeks as well as images from brew days and around the brewery.
Visit www.centralcitybrewing.com for more information and follow Central City and Red Racer on social media:
Instagram: @CentralCityBrew @RedRacerBrew, Twitter: @CentralCityBrew @RedRacerBrew, Facebook: CentralCityBrewing RedRacerBrew
About Central City Brewers + Distillers:
Central City is a craft brewery and distillery in the business of developing, producing and selling international award-winning, premium craft beer and high-quality distilled spirits, brewed without compromise. Based in Surrey, British Columbia, CCBD was voted Canada's Brewery of the Year in 2010 and 2012. Their Red Racer brand has become a cult icon among craft beer enthusiasts throughout North America. Founded in 2003 as a brewpub and liquor store in downtown Surrey, CCBD celebrated its 10th anniversary in 2013 with the grand opening of a brand new, 68,000-square-foot brewery and distillery on Bridgeview Drive. It opened a second restaurant in downtown Vancouver, Central City on Beatty, in 2015.
Follow Central City Brewers + Distillers on social media at:
Instagram: @CentralCityBrew
Twitter: @CentralCityBrew
Facebook: /CentralCityBrewing
Media Contact:
Dustan Sept
dustan@centralcitybrewing.com
604.202.8726
Related Links
Red Racer
Central City Brewers + Distillers
Related Files
Red-Racer-Across-the-Nation-Announcement.pdf
Communiqué-de-presse-Red-Racer-à-travers-le-pays-FR.pdf
Press Release Service by
Newswire.com
Original Source:
Red Racer Continues to Celebrate Canadian Craft Beer With Second Annual Across the Nation Collaboration